Main content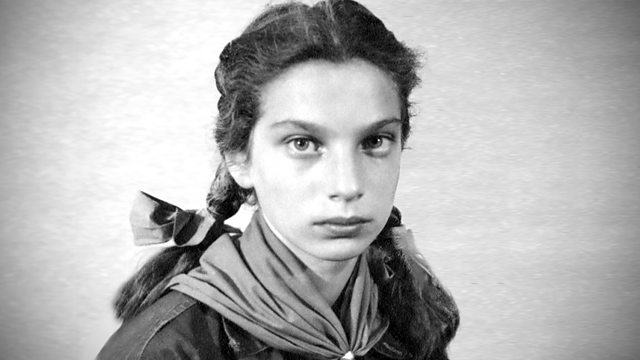 While Bart continues to interview Lien, she gives him a dossier in which she describes her time with the Van Es family in greater detail, revealing some hitherto unknown facts.
The story of a man's search for the truth about his family's past
The last time Hesseline - known as Lien - saw her parents was in The Hague as she was collected at the door by a stranger and taken to a city far away to be hidden from the Nazis. She was raised by her foster family as one of their own but, some years after the war, she became estranged from the family who took her in. What was her side of the story? Bart van Es - a grandson of the couple who looked after Lien - was determined to find out.
Lien was now in her 80s and living in Amsterdam. Reluctantly, she agreed to meet him and eventually they struck up a remarkable friendship. The Cut Out Girl combines a powerful recreation of Lien's intensely harrowing childhood story with the wider picture of life in Holland under the Nazi occupation.
In the fourth episode, we learn more about tensions between Lien and the Van Esses which could have led to the family rift.
Written by Bart Van Es
Read by Daniel Weyman
Abridged by Isobel Creed and Lizzie Davies
Produced by Lizzie Davies
A Waters Company production for BBC Radio 4.
Credits
| Role | Contributor |
| --- | --- |
| Reader | Daniel Weyman |
| Author | Bart Van Es |
| Abridger | Isobel Creed |
| Abridger | Lizzie Davies |
| Producer | Lizzie Davies |