Main content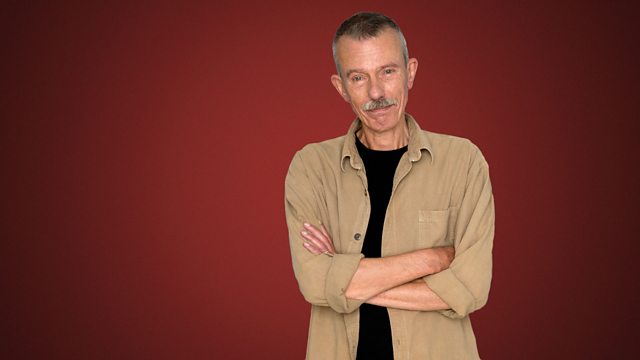 Rodion Shchedrin's The Sealed Angel
Jonathan Swain presents a performance of Rodion Shchedrin's The Sealed Angel performed by flautist Ivana Grašić and the Croatian Radiotelevision Chorus conducted by Tonči Bilić.
Rodion Konstantinovich Shchedrin (b.1932)
The Sealed Angel
Monika Cerovčec (Soprano), Danijela Perosa (Soprano), Martina Borse (Contralto), Stjepan Franetović (Tenor), Ivana Grašić (Flute), Croatian Radiotelevision Chorus, Tonči Bilić (Conductor)
1:29 am
Peter Ilyich Tchaikovsky (1840-1893)
Serenade for String Orchestra in C (Op.48)
Virtuosi di Kuhmo, Péter Csaba (Conductor)
2:02 am
Dmitri Dmitriyevich Shostakovich (1906-1975)
Piano Trio No. 2 in E minor Op 67
Altenberg Trio Vienna
2:31 am
Wolfgang Amadeus Mozart (1756-1791)
Symphony No.41 (K.551) in C major, "Jupiter"
Freiburg Baroque Orchestra, Rene Jacobs (Conductor)
3:05 am
Johann Sebastian Bach (1685-1750)
Violin Sonata No.3 in C (BWV.1005)
Vilde Frang Bjærke (Violin)
3:29 am
James Sylvester Scott (1885-1938)
Paramount Rag (1917)
Donna Coleman (Piano)
3:32 am
Igor Stravinsky (1882-1971)
Rag-time for 11 instruments
Canadian Chamber Ensemble, Raffi Armenian (Director)
3:37 am
Antonio Vivaldi (1678-1741)
Concerto in G minor "per l'Orchestra di Dresda"
Cappella Coloniensis, Hans-Martin Linde (Conductor)
3:47 am
Ludwig van Beethoven (1770-1827)
Sonata quasi una fantasia for piano (Op.27 No.2) in C sharp minor, 'Moonlight'
Havard Gimse (Piano)
4:02 am
Antonin Dvořák (1841-1904)
Song to the Moon from Rusalka Op.114
Yvonne Kenny (Soprano), Melbourne Symphony Orchestra, Vladimir Kamirski (Conductor)
4:08 am
Anthoni Van Noordt (1619-1675)
Psalm 116 (Vers 1 a 3 ; Vers 2 a 3; Vers 3
Leo van Doeselaar (Organ)
4:18 am
Béla Bartók (1881-1945)
Rhapsody No.1, for cello and piano
Miklós Perényi (Cello), Lóránt Szücs (Piano)
4:31 am
Henry Purcell (1659-1695)
Sonata - 1683 no. 9 in C minor Z.798 for 2 violins and continuo
Les Ambassadeurs, Alexis Kossenko (Director)
4:38 am
Thomas Morley,Edward Elgar
Burial Sentences (Morley) & They are at rest (Elgar)
Gabrieli Consort, Paul McCreesh (Director)
4:51 am
Ástor Piazzolla (1921-1992)
Tango Suite for two guitars (Parts 2 and 3)
Tornado Guitar Duo (Duo)
5:01 am
Claude Debussy
Sonata for cello and piano in D minor
Zara Nelsova (Cello), Grant Johannesen (Piano)
5:12 am
Giovanni Girolamo Kapsberger (c.1580-1651)
Toccata arpeggiata, Toccata seconda, and Colascione for chittarone
Lee Santana (Theorbo)
5:20 am
Richard Strauss (1864-1949), Franz Hasenohrl (Arranger)
Till Eulenspiegel - Einmal Anders!
Festival Ensemble of the Festival of the Sound, James Campbell (Conductor)
5:29 am
Wolfgang Amadeus Mozart (1756-1791)
Concerto for Bassoon and Orchestra (K.191) in B flat major
Audun Halvorsen (Bassoon), Norwegian Radio Orchestra, Andrew Manze (Conductor)
5:48 am
Johannes Brahms (1833-1897)
Sextet for strings no. 2 (Op.36) in G major
Aronowitz Ensemble
Presenter Jonathan Swain.