Main content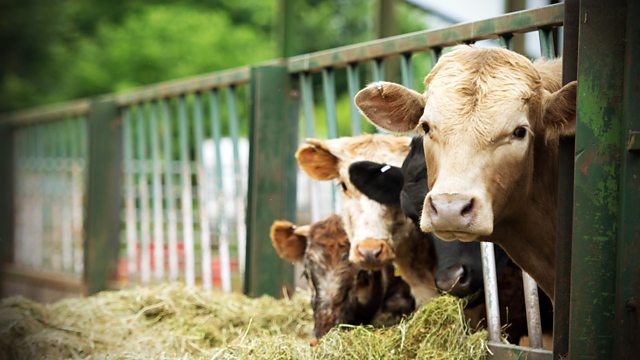 08/08/2018
Shula's birthday ends in fireworks, and Toby is set an impossible challenge.
Robin looks for Toby at The Bull, and finds Rex in a bad mood. Rex wasn't impressed by his father's criticism of the pig business, or his cryptic hints. Unapologetic, Robin explains that he's simply concerned that Rex is infatuated with Pip. The sooner he accepts that she's Toby's now the sooner he can get on with his life. When Robin finds Toby he offers him the Fairbrother engagement ring. It's time he did the right thing by Pip. Toby reminds him that this isn't the 18th century. Besides, he isn't the right guy for Pip. But Robin urges him to give the idea serious consideration.
Shula's sceptical about Jill's sedate-sounding plans for her birthday, so Kenton suggests they go to the Bull to celebrate their sixtieth properly. While Shula's being chatted up by Robin, Kenton finds Toby and Jazzer playing pool. A chance remark of Jazzer's informs Kenton that Alistair is gambling again, and Kenton hauls Alistair away for an explanation. When Shula joins them she accuses Alistair of gambling away his own money, whilst bleeding her dry in the divorce. Alistair insists that it was a small amount, and a one-off, but they don't believe him. Shula's not impressed when he blames her and Anisha for his relapse. Whatever happens, she won't bail him out this time.
Countryside Insights from The Archers