Main content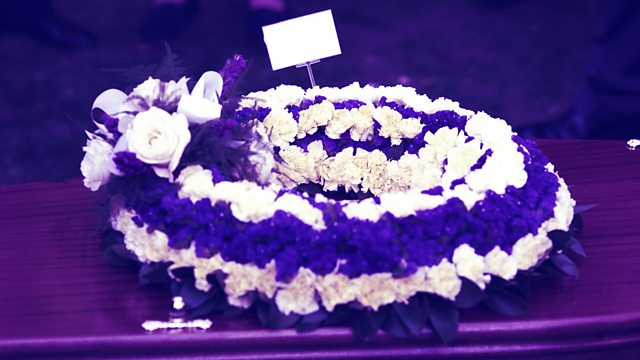 Funeral Directors
Three funeral directors talk about how their own personal stories reflect over 40 years of change in the community they serve.
'A Life's Work' is a new series in which Paddy O'Connell brings together three people, from three different generations, who have all dedicated their lives to the same profession.
This week, the guests are going to be talking about matters of life and death although the conversations will actually be more about death as all three are funeral directors.
The funeral business has seen big changes over the last two decades which have been fuelled by contemporary attitudes to death and a demand for new ways of saying goodbye to our loved ones.
So, what do funeral directors think of the way in which their profession has evolved in recent years and how have they themselves been a part of that evolution?
Contributors:
David Holmes has been in the funeral business since the age of 17 (40 years ago) and founded his own company in 1989. He describes Holmes and Family as being very definitely at the 'traditional' end of the business.
Jenny Gilbert grew up in the family business (AJ Adkinson & Son, founded 1929) and says that she provides "funerals with a modern twist" as well as traditional funerals. In 2015, she was in charge of the reburial of Richard III in Leicester Cathedral.
Louise Winter's first experience of death was only five years ago at her grandfather's funeral (when she was 26). At the time she thought that there must be a better way of doing funerals so she became an 'alternative' funeral director and founded her own funeral company - Poetic Endings". Louise is a former editor of The Good Funeral Guide.
Producer: Helen Lee.
Last on
Broadcasts