Main content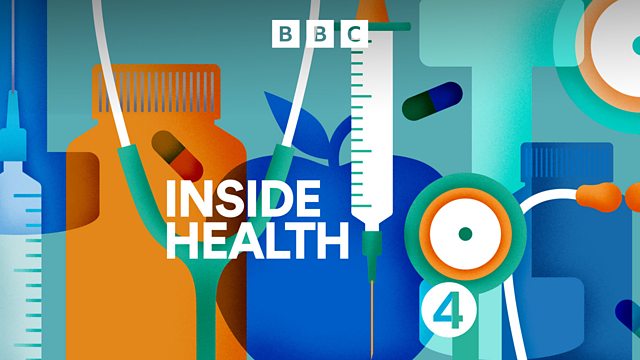 Social prescribing, Topical steroid withdrawal, Pulmonary arterial hypertension
Social Prescribing - support to join the gym, the local knitting group or a choir - coming soon to a GP surgery near you.
Every GP surgery should provide access to a dedicated social prescriber, according to the Royal College of GPs. Supporting peoples' non-medical needs - including housing, finance and social care - will, it is hoped, free up GP time for urgent medical care and at the same time, provide much-needed access to activities in the community. Arabella describes how social prescribing worked for her. A support worker helped her to join a choir, sort out finances and plan how to return to work after a period of serious illness. Dr Marie Polley, senior lecturer in health sciences at the University of Westminster and co-chair of the Social Prescribing Network (with Dr Michael Dixon) tells Dr Mark Porter that social prescribing will be embedded within medical and social care in the next decade as long as the voluntary sector is supported.
Steroid cream and ointments - like hydrocortisone, clobetasone and betamethasone - are used to treat a number of skin problems. But for some patients long-term topical steroid use can lead to painful, disfiguring and debilitating skin flare-ups. Some call this condition topical steroid addiction. But consultant dermatologist Dr Tony Bewley from Bart's Health in London tells Mark that health care professionals prefer the term topical steroid withdrawal syndrome. He sees the condition fairly often in his clinic and reassures sufferers that there is treatment available.
We're used to having our blood pressure checked using a cuff on our arms but we can also have high blood pressure in our lungs. Pulmonary hypertension tends to put our hearts under strain and causes breathlessness. It can be caused by a range of diseases but in pulmonary arterial hypertension (PAH) the raised pressure is due to constriction of the blood vessels. This narrowing of the arteries makes it difficult for the heart to pump blood through the lungs, leading to breathlessness. Inside Health's Dr Margaret McCartney visits the Scottish national specialist centre for the disease at the Golden Jubilee Hospital in Glasgow's Clydebank. She talks to Lorraine who is living with the disease, to pulmonary vascular consultant Dr Colin Church and watches a team led by Dr Martin Johnson performing right heart catheterisation, the gold standard diagnostic test for the disease.
Producer: Fiona Hill.
Last on
Programme Transcript - Inside Health
Downloaded from www.bbc.co.uk/radio4
THE ATTACHED TRANSCRIPT WAS TYPED FROM A RECORDING AND NOT COPIED FROM AN ORIGINAL SCRIPT.  BECAUSE OF THE RISK OF MISHEARING AND THE DIFFICULTY IN SOME CASES OF IDENTIFYING INDIVIDUAL SPEAKERS, THE BBC CANNOT VOUCH FOR ITS COMPLETE ACCURACY.
INSIDE HEALTH – Programme 6.
TX:  07.08.18  2100–2130
PRESENTER:  MARK PORTER
PRODUCER:  FIONA HILL
Porter
Hello, coming up in the next half hour:  Steroid creams and the hazards of over-use for conditions like eczema.  And pulmonary hypertension – raised pressure in the circulation around the lungs, an oft missed cause of breathlessness.
Clip
About a year ago I started to feel really breathless and I had a squeak.  And I went to the doctors and I was diagnosed with a chest infection.  But it never went away.
Porter
More about Lorraine's breathing difficulties later.  But first a new initiative that is coming to a GP surgery near you, if it hasn't arrived already.
Social prescribing is where doctors or other members of the primary care team try and help patients by referring them to a range of local, non-clinical services.  Anything from exercise programmes at a football club, to being given an allotment to look after.  And it is being taken very seriously.
NHS England has highlighted social prescribing as one of 10 key strategies for reducing pressures on general practice.  And the Royal College of GPs has called for every surgery to have access to a dedicated social prescriber.
So, what can patients expect?  And how might social prescribing help them?  Inside Health listener Arabella was referred by her GP.
Arabella
I've a long history of being a mental health service user and I'd had various experiences of burnt out but this was a particularly severe mental health breakdown.  I have Asperger's Syndrome but this time it was combined with post-traumatic stress disorder and chronic fatigue.  So, I was really quite debilitated and it had a huge effect on my life – I wasn't able to work at that time and I was going to need to review everything.
Porter
Arabella's GP surgery had a social prescribing support worker called Diane.
Arabella
We talked about activities that I could start doing.  I'd become quite isolated.  So, we looked at interests and I'd always used to sing and so I was willing to consider joining a choir again.  And we found Bath Community Gospel Choir and that seemed like a good idea.  And I think what was really crucial about the session is that we talked about everything – how I would get there, how I would book it, what would happen if it was a disaster, how I'd make myself go a second time.  The kind of things that you can't necessarily work out for yourself when your executive functioning's pretty poor.  So, we really did a dress rehearsal of it and that made it possible for me to go.
Porter
The next sessions focussed on how Arabella could get help with legal and financial issues, as well as returning to work, and what work that might be – all very different from sort of help she'd had previously from the NHS.
Arabella
In the past practitioners had been very helpful but they'd always seen me as a mental health service user or they'd seen me as somebody who was unwell.  Whereas with Diane she always saw me as somebody who was on a journey to getting much better and to progressing myself.  We always looked at what my natural interests were and we grew those.  So, it was very much about a person-centred approach which helped me identify what I loved and what moved me and connected me to the services and the activities in my local community where I could go and engage in those things just as myself, not as a service user or somebody who was unwell.
Porter
And Arabella's experiences are typical of many. 
Dr Marie Polley is Senior Lecturer in Health Sciences at the University of Westminster and Co-chair of the recently formed Social Prescribing Network.
Polley
A person may come to you, as a GP, and actually you may realise that they're isolated or lonely or there's something more behind their depression or they need support coping with a long-term condition or actually it's something out of your domain and that they don't need to go and see a consultant or be prescribed medication, they need other support.  So, at that stage you could actually refer them to somebody that we call a link worker and this is a non-clinical person who is trained in motivational interviewing, in really good listening, building rapport, trust, they don't speak with medical jargon, they're not viewed as a GP that's way up there.  And they spend an hour with a person unpacking what's actually the situation and what support they need.  Just as you've heard with Arabella what actually have they enjoyed doing, where have they got to now, where would they like to get to and how can they be supported to do that.  And then that link worker makes a referral on behalf of the patient to an organisation, a voluntary community sector organisation or social enterprise and actually is helping find what's in their local community that can support them in the most appropriate way.
Porter
We heard from Arabella there that she ended up at a choir, but what sort of groups are people being referred on to, can you give us an idea of the spectrum?
Polley
Yeah, I think there's quite a few different broad groups.  So, you've got a whole area of nature, health and wellbeing which is helping people get into horticulture – gardening, getting out into the environment and being physically active whilst they do it and connecting with nature, that could be walking with a group of people around the park, that could be getting out into more of the wilder parts of the country or just in community gardening projects.  You are with people that are also interested in what you're interested in, so naturally you form relationships and connections with people in your local community that are always there and always will be there.  It could be something that's more art based – culture and wellbeing.  It could be knit and natter where you like knitting or crocheting and you do that with a group of people.  So, there's lots of different approaches to supporting people but it's finding the thing that brings that person happiness and joy because then they'll keep going back to do it.
Porter
What about the more standard holistic considerations?  Things like fitness, for instance, the conventional thing might be that we get people to join a gym or a health club or a sports club, tennis, squash club, whatever – does that sort of thing fall under this umbrella too?
Polley
Yeah, it that's the thing that the person wants to do.  It's not about doing something that's different to what exists, it's about saying what exists in the community, what assets are already there, how do we connect people to these assets and how do we bring that joy back to people's lives when they've had a really, really difficult time.  And sometimes that's not by prescribing medicines, although this is not an alternative to medicine.  You know, Mark, you've got patients that are may be on many different types of medications and they have complex issues.  So, it's about saying well if we can support you mentally, psychologically, we can bring some happiness back, that will have a positive effect on your physical functioning.  And when you start to look at a person as a person then actually what you get is a synergistic effect.
Porter
What's happening at the moment across the NHS in the UK – how widespread is social prescribing?
Polley
When Dr Michael Dixon and myself set up the Social Prescribing Network we set a conference up in January 2016 and word of mouth spread and actually we had a 100 people there with a waiting list and from now we've got 1800 people in our Social Prescribing Network.  And we've been working closely with NHS England and in their 10-year strategy coming up personalised care is now a really important part and using social prescribing to actually support people in the ways that they need.
Porter
And is this typically something that starts in primary care in the general practice surgery or can it happen elsewhere as well?
Polley
Yeah, we focused on primary care to begin with, I mean Dr Michael Dixon is a GP, but actually what we're seeing now is a broadening of people that are referring into link workers.  So, it could be sources within the local authority, fire service do safe and well visits and they are trusted people getting into people's homes and they're seeing the state that people live in and they can identify potential loneliness and refer to a link worker.  We're working to look at how this works with social care.  There's loads of people that could refer in, it's becoming very broad now.
Porter
And looking at the research can you demonstrate measurable reductions in demand – GPs' time, attendances at hospitals etc?
Polley
Yes, some research that I did at the University of Westminster with my research group, we led a collaboration of academics and we looked at all the research that we could find on social prescribing and we found that, on average, there was a 24% reduction in appointments to GP surgeries, there was a similar reduction in people attending A&E after a scheme had been set up – a social prescribing scheme – and there was also something around 28% reduction in unplanned admissions to hospitals.  So, actually if that was a drug, Mark, people would be biting your hand off to prescribe it.
Porter
Will we have universal access soon, do you think?
Polley
I think fast forward 10 years I think that there will be universal access to social prescribing and that it will be embedded within the medical profession and I think it will be embedded in local authorities and social care.  That will only work, Mark, if everybody realises that it's the voluntary community sector that are the real gem in all of this because they've been supporting people in the way that's very bespoke and appropriate for years and years and years and they've always been the poor relation at the table.  So, if we don't invest in the voluntary sector there won't be social prescribing in 10 years' time and that's the message from the social prescribing network.
Porter
Dr Marie Polley.  More details, as ever, on the Inside Health page of the Radio 4 website, where you can also find details of how to contact us.  Tessa got in touch about her daughter.
Tessa (read)
Please, please, please investigate topical steroid addiction.  My daughter is now in her twenties and has had eczema since early childhood.  From her teens she's been on a downward spiral, with increasing use of steroid creams and ever decreasing effect.  Earlier this year she went "cold turkey" and came off the steroid creams and she's suffering horribly with her skin.
Porter
Steroid creams and ointments like hydrocortisone, clobetasone and betamethasone are used to treat a number of skin problems.  Overuse and misuse are recognised problems that can lead to issues on stopping treatment.  Although doctors prefer the term topical steroid withdrawal syndrome rather than addiction.
Tony Bewley is Consultant Dermatologist at Bart's Health in London.
Bewley
The problem with the word addiction is that it implies a dependency, it implies that there is some kind of drive, compulsion, to use the steroid ointments or the steroid creams and that's not the case.  What is the case is that patients who get this problem find that when they withdraw from using their steroid ointments that they get a particular series of symptoms which can be really quite severe but it's without that compulsion, that need, that is implicit in the term addiction.
Porter
Our listener talks about bright red skin, burning pain, itching – terrible itching – is that typical of what happens in this syndrome?
Bewley
Absolutely.  It's usually redness of the face and with redness of the face you get burning, itching, pain.  It doesn't have to be the face it can be any part of the body.  And the reason for this is that one of the ways that steroids work is by constricting blood vessels, in other words making blood vessels get narrow.  And that gives you a certain amount of pallor, so a certain amount of loss of pinkness of the skin.  And then when you withdraw the steroid in some patients the blood vessels don't just go back to their normal diameter they get even wider, which gives you a certain amount of pinkness, a certain amount of flushing.  Now along with that patients will often get pain, burning, itching.  Also, because the blood vessels dilate when the steroids are withdrawn in this group of patients, the blood vessels can get a bit leaky and can get a bit pro-inflammatory and that can lead to spots and pustules, almost like an acne rash.  And they can also be itchy and also a bit painful.
Porter
Our listener's daughter had eczema but presumably this can happen to any skin condition where you're using steroids?
Bewley
Sadly, it's not that rare and we see this in dermatology clinics reasonably often.  It is really important that any steroid that is given to patients is carefully used and it's used on the affected areas not on the unaffected parts of the skin and it's only used whilst the skin disease is active.  And when the skin disease gets less active or resolves then the steroids are withdrawn and control of the problem, whatever the problem might be with the skin, is maintained with other agents like emollients and soap substitutes to try and generate better barrier function of the skin.
Porter
So, what you're saying is that we should try and reserve the steroids for treating the flare-ups, for getting things under control but when we get good control you maintain that control in between with the basic skin measures like moisturisers etc.  But I think there's a lot of patients out there, I mean we're talking about patients using it inappropriately here, a lot of them are being inappropriately prescribed it as well.  I can imagine there's a lot of patients who've got quite strong steroids on repeat prescribing and they're not being as monitored perhaps as closely as they should be.
Bewley
Yeah, I wouldn't want to be too hard on healthcare professionals but I think that's right, I think that if you are prescribing topical steroids it's important to monitor the progress of whatever the skin condition is.  And also, to make sure that the steroid is the right one for the right place.
Porter
Does it matter how you come off the cream, if you're ending a treat…. do we need to reduce the steroid cream slowly, for instance?
Bewley
Firstly, it's really important to be clear that this happens rarely, so steroids are used very effectively and very well in the vast majority of patients but sometimes it can go wrong and the steroid withdrawal syndrome is treatable, it doesn't last forever and there are things that you can do about that.  And it's really important that the diagnosis is made, that this is topical steroid withdrawal syndrome, and that the topical steroids are then stopped and then that topical steroid withdrawal syndrome symptoms are treated because they're different from the original dermatitis.
Porter
And how would you manage that as a dermatologist?  Let's assume we've got the diagnosis, we've made the mistake for whatever reason, now we've got a problem, how do we manage it?
Bewley
Well the great thing is that the steroid withdrawal syndrome, the topical steroid withdrawal syndrome, will get better spontaneously anyway once the steroids are stopped.  But it can take quite a long time.  So, the treatments that we use are aimed at trying to expedite that and that means, first of all, establishing good barrier function of the skin, stopping the use of the steroids that is generating the problem and using, if necessary, another anti-inflammatory.  And the other anti-inflammatory could be topical calcineurin inhibitor cream or ointment and/or it could be something that's used systemically, in other words a tablet.  And the tablets that we use are usually tetracyclines.  Now in this situation we tend to use tetracyclines in the lower dose as anti-inflammatories.  So, the combination of establishing a good barrier function of the skin, stopping the steroids, using, if necessary, a different anti-inflammatory and using something from the inside out, in other words a tablet, usually a tetracycline, that usually makes the steroid withdrawal syndrome get better reasonably quickly.
Porter
Tony Bewley.  And that alternative cream, he mentioned, was a calcineurin inhibitor such as tacrolimus, more details on the website.
Now, blood pressure.  We all need it, but too much can be damaging to health.  In what way depends on which part of our circulation is affected.  It can be broadly divided into two circuits.
One, the systemic circulation pumps oxygen and nutrients around the body to our muscles and tissues.  And the other, the pulmonary circulation takes de-oxygenated blood returning from the systemic circuit and pumps it through the lungs.
Too high a pressure in the main systemic circuit is often symptomless but increases the risk of problems like an early heart attack or stroke.  However, high pressure in the lung circuit causes different problems.  Called pulmonary hypertension it tends to put the heart under strain and cause breathlessness.  But because you can't measure pulmonary blood pressure with a cuff on the arm, it is much harder to spot.
There are a number of causes of this type of raised pressure, ranging from diseases of the lungs to blood clots, but in pulmonary arterial hypertension (PAH) it is caused by constriction of the blood vessels.  This narrowing of the arteries making it difficult for the heart to pump blood through the lungs leading to breathlessness.
Which is what happened to Lorraine as she explained to Inside Health's Dr Margaret McCartney.
Lorraine
About a year ago I started to feel really breathless and I had a squeak.  And I went to the doctors and I was diagnosed with a chest infection.  But it never went away but it was never there all the time.  And on the 1st January this year I was diagnosed with Australian flu which luckily for me – I know this sounds, why would you want the flu because it was horrendous – highlighted the problem. 
McCartney
Lorraine worked a busy shift in a hospital emergency department, felt very unwell and went to her GP who measured the oxygen levels in her blood.
Lorraine
It was sitting at 75.
McCartney
That's quite low.
Lorraine
Very low and she's like – how did you get here?  And I goes – Well I drove.  She went – You're going in an ambulance.  And I went – I've just finished working at the hospital.
McCartney
You were working at that point?
Lorraine
Yeah, I work in A&E.  And I says – We're minus 44 beds, I can't go back, I cannot go back.  She was – No, you're going back.
McCartney
Lorraine's experience is unfortunately typical.  Historically it has taken around two and a half years from the onset of symptoms to reach an accurate diagnosis.  The latest UK data shows that hasn't changed.  The condition is rare and easily confused with other disorders and that means it's hard to pick up quickly. 
Dr Colin Church at the Pulmonary Hypertension Unit at the Golden Jubilee.
Church
These patients are often – been going to the GP or up to the hospital clinics for a number of years with these symptoms and it's characterised by looking okay but when the patient gets up and exerts himself that's when the symptoms really hit and that's when they become breathless, walking up a flight of stairs suddenly they can't manage that, they have to stop halfway up a flight of stairs, they can't carry the bags that they used to be able to get from the shops, they're struggling with this.  And as the diseases progresses they might feel a bit faint when they're exerting themselves and in some circumstances they actually black out and collapse and that's a very worrying sign and that's really a sign that's suggesting that the heart is really struggling at that point.
Lorraine
Because I'd seen so many doctors I thought I was actually going off my head because everybody kept saying to me – it's viral – until I came to Clydebank and went to the Cath Lab.  And was confirmed.  And although I was devastated I was relieved because then I knew what was wrong and I wasn't going off my head.
McCartney
The Cath Lab that Lorraine is referring to is where the gold standard diagnostic test Right Heart Catheterisation takes place.
Church
That involves directly measuring the pressure within the lungs using a catheter that's put through a vein in the neck and we can measure the pressure at various points along the journey through the pulmonary circulation.  And in fact, you've come on a day where we're actually doing the Right Heart Catheterisation procedures and my colleague, Dr Martin Johnson, is doing that today and we can go along and see the patient getting that done.
McCartney
So, we've come upstairs with Dr Colin Church to the Cath Lab.  Colin, what's happening just now?
Church
So, just now the patient's been brought into the Cath Lab and is now lying on the table and is being prepped so that we can get access to the pulmonary circulation.  And the way we do that we use an ultrasound machine to identify the main vein in the neck and through that vein we insert a small plastic sheath which then gives us an access port into the circulation.  What we'll see later on is once we've done that is that the pulmonary artery catheter will be inserted through that sheath and then advanced into the pulmonary circulation into the lungs.
McCartney
And that's where you can take the pressure readings of the blood pressure inside the…
Church
And that's exactly where we make the direct measurements of the pulmonary pressures.
McCartney
There's a busy team behind the glass screen in front of me.
Church
So, we've now got the sheath into position and we've now flushed the catheter through and we're ready to introduce the pulmonary artery catheter into the patient through the sheath.
McCartney
After what seems like a very short time the team reach the crucial pulmonary artery.  We can see it on a screen. 
Church
We've now moved it up further and you can see we're now into the pulmonary artery.
McCartney
Just as it's being pushed through further on through the heart.
Church
That's right, so we just manually push it through and you can see the pressure wave form has changed.  And this is really the critical measurement.  So, here we have three readings – we have the systolic pulmonary artery pressure, then the diastolic pulmonary artery pressure and then the mean point pulmonary artery pressure.
McCartney
So, that's the highest, the lowest and – then the mean.
Church
In the middle, if you like.  And the mean pulmonary artery pressure is the diagnostic test, so it has to be above 25 for the diagnosis of pulmonary hypertension.  And, as you can see in this patient, that it's reading 40 millimetres of mercury, so this patient does have pulmonary hypertension.
McCartney
This Right Heart Catheterisation that we've been hearing about, how did you find having that done?
Lorraine
Painless and I just lay on the table and I think I actually fell asleep at one point because I was just so relaxed.  And then obviously got the results that afternoon.
McCartney
So, you did well, you came in under your own steam just now…
Lorraine
I did.
McCartney
…even though you're hooked up to oxygen and what looks like a relatively heavy oxygen canister as well.
Lorraine
Pretty heavy.  And I've only got it on because I was a wee bit anxious because normally during the day I don't have it on, I only sleep with it at night.  And if I exert myself I do put it on.  But it's changed my life around – I'm here, it's on.
McCartney
So, does it help you to do a bit more?
Lorraine
Yes, it does, definitely.  I can do my shopping.  I cannot do housework.
McCartney
Well, that's okay.
Lorraine
But that's no shame.  But I've got good support – I've got a husband who's done everything and I've got good friends and family, so I'm very [indistinct word].
McCartney
You've also got a pump there, you've got that in a wee bag there.
Lorraine
Yeah, my wee [indistinct word] pump, my wee magic pump.
McCartney
Tell me about that.
Lorraine
I make up the medication and it comes through this Hickman line, which is just attached, all hidden, you can't see anything.
McCartney
So, I wouldn't have known you've got anything under it at all, so it's under your top that you're wearing, just a wee port, a wee catheter that's gone in under your skin.
Lorraine
And it comes out and then it goes in to there.
McCartney
The pump is tucked inside a little bag, very unobtrusively, and is delivering Lorraine's medication night and day.  Over the last decade new drug combinations have been developed to help the treatment of this condition.
Church
They are principally designed as pulmonary vasodilators, so what that means is they are drugs that will allow the muscle within the small arteries to relax and open up the blood vessels within the lungs.  I mean if you look at the registries of patients now and historically patients' survival was not very good, less than two years.  Now we still unfortunately don't have a cure but we are, on average, around seven years now for survival.  But that leaves an enormous amount of scope to improve this situation and we are far from obtaining a cure for this condition.
McCartney
There are several forms of this disease – some people inherit it but for others the cause is unknown.  One big puzzle is why women make up 80% of the idiopathic or unknown cause form of the disease.  Researchers are sure it's to do with hormones but there's a further complication.
Church
There is a slight oestrogen paradox, if you like, where it's more common in women but actually women seem to have a slightly less severe disease.  And if you also look at animal models or pre-clinical models of pulmonary hypertension oestrogen seems to actually be protective in the pulmonary circulation.  So, there seems to be a disconnect between what we think oestrogen should do and it should be helpful as to what we see in real life, where women seem to be more predisposed to this condition.
McCartney
And age groups that are affected?
Church
Age groups – so again this is changing field.  If we look back 20 years the average age was around mid-30s.  The more recent registries in the US, Europe and indeed in the UK registry we're now seeing the demographic switching to the mid-50s.  And in fact, in the UK there's over 20% that seem to fall in the 60-69-year group as well.  So, there's a significant change in the demographics.
Lorraine
I know it's a life shortening illness but I don't know how long that is because I don't want to live to that expectation, I just want to take every day as it comes.  Walking now is a nightmare but I'm getting there because I just have to think you can either lie down and give up or make the most of it.  And I'm choosing the second option – making the most of it.
Church
This is a life threatening condition, it's a life shortening condition but it's still a rare condition and I don't want everyone out there thinking that just because they're a bit breathless when they walk up a flight of stairs that they necessarily have pulmonary arterial hypertension but it's just to bring to the attention that this might be a possibility and there are treatments available that if you do have this condition we can make things better.  And many patients live with this condition and live normal lives with this condition, even though they might have quite advanced therapies such as intravenous lines that are delivering life saving drugs to them as well.
Porter
Dr Colin Church and Lorraine talking to Margaret McCartney at the Golden Jubilee National Hospital in Clydebank.
That's it for this programme, and this series.  Please do send in your ideas for items you think we should cover.  We will be back in September, until then goodbye.
ENDS
Broadcasts