Main content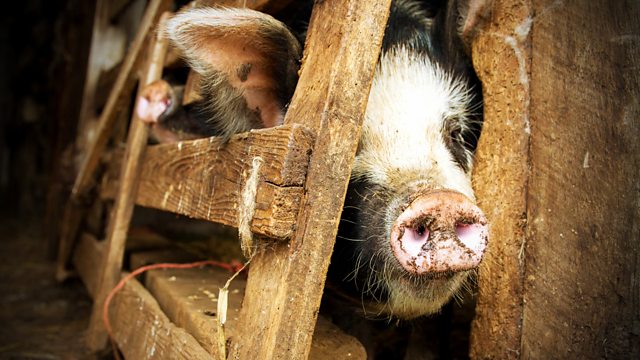 07/08/2018
Susan's attitude proves surprising, and history repeats itself for Roy.
Ian visits Willow Farm to say goodbye to Lexi before she returns to Bulgaria. She tells him not to worry - she'll be back for the next transfer. But Ian will also miss her as a friend, and they promise to keep in touch. Later, Ian wonders if they need to start thinking of a surrogacy plan B, but Adam thinks they should be patient. Ian wonders if this means Adam's having second thoughts, but Adam insists that it's because he has faith in Lexi.
Roy and Lexi have an emotional parting at the airport. Roy reassures Lexi that he'll be here for her when she returns. They love each other very much.
Jennifer's keen to make Home Farm spotless in time for the estate agent to take their photographs. In the Village Shop Susan asks her about the rumour that the farmhouse is being sold. Jennifer puts a brave face on things. She and Brian have decided to downsize, and she doesn't mind if Susan tells the whole village. Later, Susan kindly drops round a brochure for Beechwood - the new estate at Bridge Farm. She sincerely expresses her admiration for what Jennifer's doing. She knows it must be hard to leave the family home, but she's sure they'll be happy. Jennifer tries to believe her.
Countryside Insights from The Archers