Main content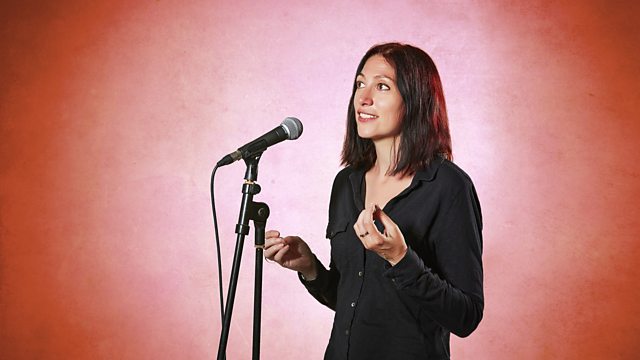 Natalie Haynes stands up for the Roman poet Horace, who made friends of enemies through his poems. Natalie is joined by Professor Llewelyn Morgan and novelist and poet Ben Okri.
Join Natalie Haynes and guests for half an hour of comedy and the Classics from the BBC Radio Theatre in London.
Natalie is a recovering comedian who is a little bit obsessive about Ancient Greece and Rome. Each week she takes a different figure from the Ancient World and tells their story through a mix of stand-up comedy and conversation.
Today she stands up in the name of Horace, the Roman poet who made friends of his enemies through the beauty of his writing, whom we all still quote today, often without realising. You know that bit of Latin in the Wilfred Owen poem? That's Horace. The son of a freedman, Horace was a master at avoiding political controversy. He was no looker, being by his own account short and fat, but he definitely had a racy side (think mirrors on the ceiling).
A town mouse, a country mouse, and a lot of gossip from a thousand years ago.
With special guests novelist and poet Ben Okri and classicist Professor Llewelyn Morgan.
Producer...Mary Ward-Lowery.