Main content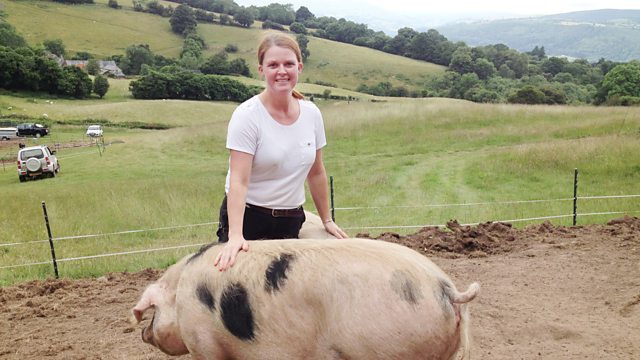 Getting Started in Pigs
Sarah Swadling meets Martha Roberts and hears about her quest for happiness through pig-keeping on the land once farmed by her grandparents.
When Martha Roberts hit a midlife crisis instead of buying a fast car she bought some pigs. Her only experience of farming had been the summers she'd spent on her grandparents' farm near Abergavenny. In search of a sense of home, she returned to the area and based her pig business on that same land. Martha tells Sarah Swadling how she's found happiness through pigs and a connection to the local landscape.
Finding happiness through pigs: the wonderful, magical animal.