Main content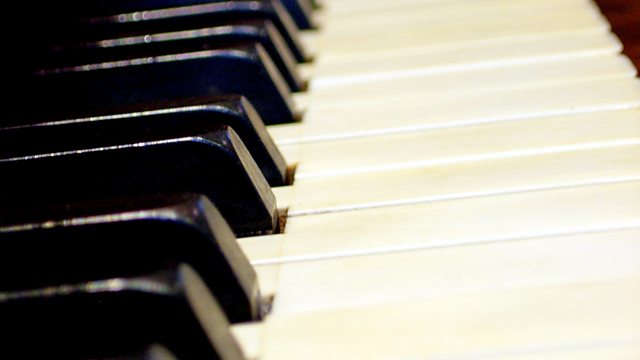 Mariam Batsashvili and the Quatuor Arod
Pianist Mariam Batsashvili plays Chopin's Andante Spianato e Grande Polonaise Brilliante and the Quatuor Arod performs Mozart's String Quartet No 15 in D minor. With Kate Molleson.
Kate Molleson celebrates the music making of the current BBC New Generation Artists. Today, two of the current NGAs are heard in performances of Chopin and Mozart that they gave earlier in the year in the excellent acoustics of the concert hall of the the new Birmingham Conservatoire.
Chopin Andante Spianato e Grande Polonaise Brillante Op22
Mariam Batsashvili (piano)
Mozart Quartet in d minor K.421
Quatuor Arod
Richard Strauss Kornblumen Op.22 no.1
Fatma Said (soprano), Joseph Middleton (piano)
For nearly two decades, the Radio 3 New Generation Artists Scheme has nurtured the talents of some of the world's finest instrumentalists, chamber ensembles and singers at the outset of their international careers. Each year, six or seven young musicians are offered a two year platform on which to develop their solo and chamber music careers. This includes studio recordings, engagements with the BBC Orchestras and a raft of engagements at some of the UK's leading Festivals including the BBC Proms, Bath, Cheltenham and Edinburgh Festivals among many others.