Main content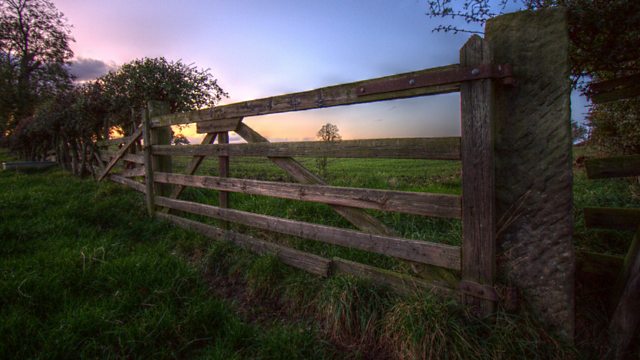 Farming Today This Week: Rivers
Our rivers are under threat from overuse, pollution and climate change. What's being done around the country to restore and protect them?
Rivers are our primary source of fresh water and vital to sustain agriculture, wildlife and society. Yet they're under threat from climate change, overuse and pollution, and only 14 per cent of them are currently classed as being in a healthy state. In Farming Today This Week we put a spotlight on what's going on around the country to protect and restore them.
Unlocking the Severn is a major restoration project that's just begun to re-open the River Severn and its tributaries to fish species. It aims to address the physical barriers that were built in the Industrial Revolution that now no longer serve any useful purpose and block fish migration. Six weirs on the Severn and Teme will be either modified or partially removed so that fish can reach the upper reaches of the Severn watershed and their historic spawning grounds. Sybil Ruscoe went to see the engineering work at Powick weir near Worcester and finds out how the team behind the £22 million project hope it will reconnect the local community to the river.
Also in the programme we hear from Arlin Rickard, CEO of the Rivers Trust, on the state of rivers in the UK; there's a report from the banks of the River Ribble in Lancashire where trees are being planted to keep the river cool; and finally we meet volunteers in the Thames Basin who are improving their local waterway after it became polluted.
Producer: Sophie Anton.
Eight things we've learned from 80 years of Farming Today