Main content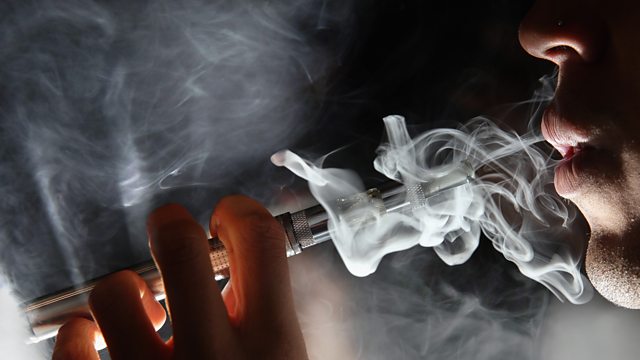 Cost of vaping, Northern transport, Knotweed myths
We investigate the cost of vaping and why big tobacco is buying into the market. New research finds Japanese Knotweed is not the risk to property that it's widely believed to be.
We investigate the cost of vaping. Prices have been rising, in part down to some businesses leaving the market. But big tobacco is moving in - we speak to British American Tobacco about why e-cigarettes are an attractive product for them. We look at what evidence there is to suggest vaping is a gateway to smoking, particularly for younger people.
A report for the Joseph Rowntree Foundation has found that lack of public transport in the North of England and Scotland affects people's ability to find and retain jobs. Lack of availability, unreliability and cost were all factors, even for communities living just a few miles from a city centre. The researchers from Sheffield Hallam University and the University of Sheffield interviewed 79 people living in six areas close to Manchester, Leeds and Glasgow. The vast majority were actively job seeking and they reported significant problems getting to potential places of work.
The words Japanese Knotweed strike fear into the heart of many homeowners. However new research from the University of Leeds has found that knotweed does not cause the damage to property that people think it does. In fact many other species of plant, for example buddleia, cause far more damage. We investigate why mortgage providers have been so reluctant to lend on properties where Japanese Knotweed is present, and whether this new evidence questions the 'seven metre rule' - referring to the caution that is applied when the plant is found within 7 meters of your home.
In John Betjeman's famous poem 'Slough', he calls on 'friendly bombs' to rain down upon the town. His ire was inspired by the town's trading estate built in the 1920s, but a century later it's now the largest trading estate in Europe in single ownership and the world's second largest data centre. We speak to the CEO of Segro, the company that owns the Slough Trading Estate. Now one of the biggest property groups in the UK, their warehouses have benefited from the explosion of online shopping.
Presented by Winifred Robinson.
Produced by Beatrice Pickup.
Last on