Main content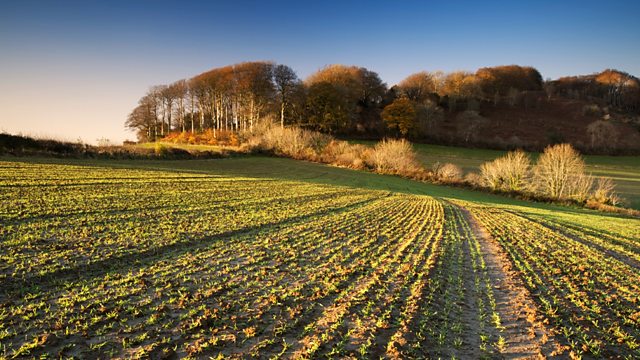 Crops for fuel, Sheepdog trials, Health of our rivers
Sheep farmers demand changes in policy over crops grown for fuel. There's a shortage of young people taking up sheepdog trials. And a look at the state of our rivers.
Sheep farmers in the UK are calling for tighter controls over how much land is given over to crops grown as fuel and the government incentives that are paid. The National Sheep Association says it's taking land out of food production, is forcing up prices, and is unfair on livestock farmers who don't get as many cash incentives.
All this week we're looking at rivers - often taken for granted but essential for drinking water, to sustain wildlife and for agriculture. They are under threat as never before - we hear from the Rivers Trust about what can be done.
And sheepdog trialling is suffering from a lack of young people coming into the sport. At some events there are no entrants in the young shepherd category. We're at a sheepdog trial in Shetland to find out more.
Presented by Caz Graham and produced by Sally Challoner.