Main content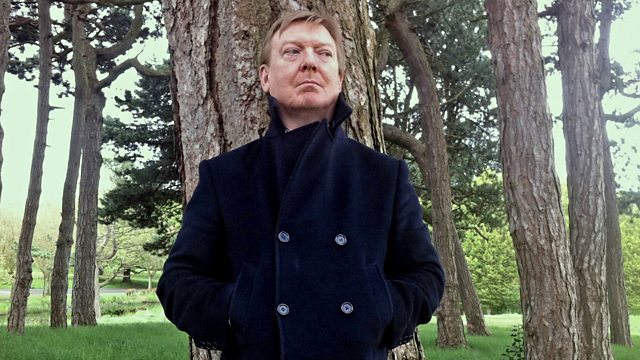 Owd Scrat Records
Paul Rooney of Owd Scrat Records shares his playlist, exploring the magic of the space where musical sounds and spoken word meet, including Laurie Anderson, Current 93, Swans and extracts from the work of surreal comedian Chris Morris.
Last on
Music Played
Laurie Anderson

Difficult Listening Hour

United States Live.
Warner Bros. Records.

Object Collection

We Have Not Yet Learned The New Songs

cheap&easy October.
Infrequent Seams.

Luc Ferrari

Sea Hole - Trou De Mer, L'Estaque. Juillet 2002

Les Anecdotiques.
Sub Rosa.

John Cage

&

David Tudor

Indeterminacy: New Aspect Of Form In Instrumental And Electronic Music (Part 3)

Indeterminacy.
Smithsonian Folkways.

Oneohtrix Point Never

Child Soldier

Replica.
Mexican Summer / Software.

Tim Hecker

I'm Transmitting Tonight

Les Dawson

Bottom Of The Garden - Monologue

Thirty Years of the Good Old Days.

Chris Morris

Blue Jam (Excerpt - S1 Ep.1)

Swans

Minus Something

Soundtracks For The Blind.
Young God Records.

A. G. Cook

Hollywood Ambient (feat. Charli XCX)

Liminal Mixtape - NTS 8th May 2018.
Self-Released.

Chuck Person

B4

Eccojams Vol. 1.
Self-Released.

Current 93

&

David Tibet

I Looked To The South Side Of The Door

Birth Canal Blues.
Durtro / Jnana Records.

Chris Morris

Blue Jam (Excerpt - S3 Ep.6)

Stars of the Lid

Down 3

The Tired Sounds Of Stars Of The Lid.
Kranky.

Ivor Cutler

Gorbals 1930

A Flat Man.
Hoorgi House Records.

Coil

Broccoli

Musick To Play In The Dark.
Chalice.

Robert Ashley

The Backyard

Private Parts.
Lovely Music, Ltd..
Broadcast