Main content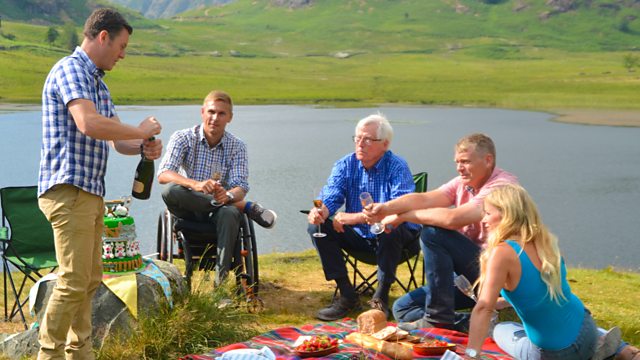 30th Anniversary
To celebrate Countryfile's 30th anniversary, John Craven takes us through 30 of the most memorable moments from the programme from the past three decades.
To celebrate Countryfile's 30th anniversary, John Craven takes us through 30 of the most memorable moments from the programme from the past three decades. Matt Baker meets local legend Joss Naylor, who has been running over Cumbria his whole life and is known as the king of the fells. There's a look back over some of the big news stories covered by the programme, including foot and mouth. Tom meets a farmer featured at the height of the outbreak to see how he's coped. There's also a look at some favourite wildlife encounters and Ellie meets the students who could become the future of wildlife film-making. We revisit some of the quirkier events in the rural calendar, such as the world nettle eating championships and the world tin bath racing event. Steve Brown is on Ullswater meeting those on a quest for the Holy Grail of the boating world. Countryfile has often travelled abroad to see what we can learn from our farming neighbours and Adam is in France hearing how ancient methods of farming could be the future.
Music Played
Timings (where shown) are from the start of the programme in hours and minutes
00:19

Florence + the Machine

Shake It Out

00:27

Wild Beasts, Hayden Thorpe

We Still Got The Taste Dancin On Our Tongues

00:44

Mark Ronson

Stop Me If You Think You've Heard This One Before (feat. Daniel Merriweather)
Fell Runner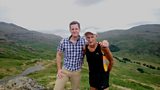 The steep slopes and craggy outcrops in the Lake District make for an unforgiving terrain, especially for those who have to work the land. 
But for one local sheep farmer this tough landscape is a training ground for his sporting passion: fell-running.
Joss Naylor has farmed his whole life in the Lake District but from that farming life came a love of fell running. 
And at 82 he stills regularly gets up onto the hilltops in search of isolation and calm.
Matt Baker is in Wasdale to give Joss, who is a childhood hero, a hand herding up the rams and to pick up a few fell-running tips from the man who smashed the Lake District 24-hour fell record three times!
Foot-and-Mouth Ban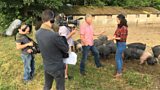 One of the biggest stories Countryfile has covered in its 30 years was the outbreak of foot-and-mouth disease in 2001.
Six million animals were slaughtered and nearly half of all the UK's infected farms were in Cumbria.
Yet Tom discovers how today campaigners are calling for what was once unthinkable – lifting the ban on a farming practice which was at the very heart of the outbreak.
That practice is the use of leftover meat - or any scraps from restaurants and kitchens - in animal feed...but could it be put safely back on the farm menu?  
Barista Milk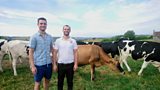 Food and drink trends have come and gone over the last 30 years but with the unstoppable rise in UK café culture, coffee is one brew that's going nowhere. 
Anita meets two farming brothers in Lancashire, who have locked onto the popularity of artisan coffee products and now make their very own barista milk. 
Eddy and Joe Towers run a family dairy farm in the rolling hills of the Lune Valley. When milk prices hit rock bottom a couple of years ago they decided to be inventive and create the perfect creamy milk to use in coffee making. 
With a few extra Jerseys supplementing their Friesian herd, the brothers seem to have found the perfect recipe...
Agroforestry
Adam's in France hearing how ancient methods of farming could be the future.
French farmers call it 'Agroforestry' - a modern name for what is actually an age-old practice.  
Trees and shrubs are grown side by side with crops and livestock, which can improve yields, help with soil erosion and increase biodiversity.
It's being embraced in a big way in France where t
here are almost half a million acres farmed this way. 
But could it catch on in the UK?
On the Lakes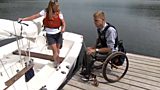 Today the Lake District boasts many meres and inland waterways but one was nearly lost to a reservoir over half a century ago. 
Lord Birkett saved Ullswater from being flooded and soon after the yacht club set up a race in his name, which today draws hundreds of entrants. 
Steve Brown is setting sail and meeting some local entrants to the race to find out what makes this part of the lakes such a great training ground.
Capturing Wildlife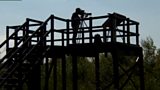 Over the past 30 years, wildlife photography has become massively popular. 
Today nearly everyone owns a camera, if only on their smartphone. but what makes a good wildlife photographer? 
Ellie Harrison meets a group of students who are learning how to marry up wildlife knowledge and photography skills to make the best of what's on offer. 
But have they got what it takes and what delights will they find at Foulshaw Moss?
Credits
| Role | Contributor |
| --- | --- |
| Presenter | Matt Baker |
| Presenter | John Craven |
| Presenter | Steve Brown |
| Presenter | Ellie Harrison |
| Presenter | Tom Heap |
| Presenter | Adam Henson |
| Executive Producer | William Lyons |
| Series Producer | Joanna Brame |