Main content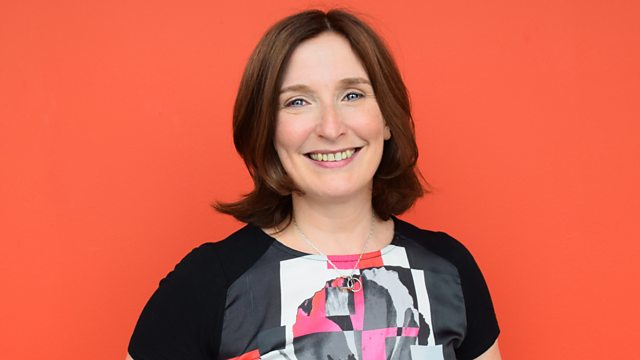 Changing eating habits, Love Island, home waterbirths and Property Surgery
What will it take for you to change your eating habits? Laura Maxwell stands in.
Research conducted by Robert Gordon, Abertay and Newcastle Universities says that there has been little progress towards improving Scotland's national diet and health over a 15 year period.
What will it take for you to change your eating habits?
Also on the show
HOME WATERBIRTHS
Freya Wilson is crowdfunding to start a free home water birth service in Grampian after realising that parents do not automatically have easy access to them. Cass McNamara is an independent Midwife.
LOVE ISLAND
We speak to the sister of Scottish Love Island contestant Laura Anderson after the finale last night. Danielle Strang says that Laura is the clear winner of this year's show after being dumped twice and winning the support of internet trolls.
PROPERTY SURGERY
In this week's property surgery with Brian Gilmour, we look at whether the summer property lull is a myth or very much a reality.
BIKINI POLICE
Journalist Kate Mulvey has written for The Telegraph magazine about the 'bikini police' dictating that women over the age of THIRTY shouldn't wear a bikini. So is there really an age restriction on wearing a two piece? Oonagh O'Hagan is a fashion lecturer at St Martins & Social Commentator. Sarah Clarke says everyone is 'bikini ready' and Sarah McLeod says she's too Scottish to wear a bikini in public.
RAIN SMELL
It turns out it's not just gratitude that makes rain smell so appealing after a long period of dry weather. There's actually some chemistry involved too. Professor Mark Buttner is Head of Molecular Microbiology at the John Innes Centre and David Pybus is an Aromancer.
ANIMAL CRUELTY
Police have appealed for information to trace a "despicable" attacker who shot a cat with an air rifle in Dundee. Do we need to get tougher on those who commit cruelty towards animals?
DRIVERS BEWARE
After a van driver in the Canadian city of Ottawa has been sacked after they were filmed repeatedly splashing pedestrians, we take a look at the rules of the road you might not know about.
CAN YOU NAME THE PLACE?
Clue 1: Today's place-name is more specific than Crieff or Keith.
Clue 2: It refers to something that can be common or quaking.
Clue 3: The place-name features in a poem by Robert Burns.
Clue 4: The next clue is a pair of Scottish comedians.
Clue 5: The combination to unlock the answer is 27071689.
Last on
Music Played

Broadcast

BBC Radio Scotland News and Current Affairs Programmes