Main content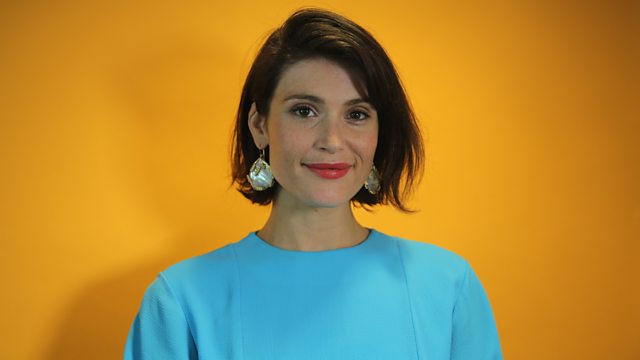 Weekend Woman's Hour: Gemma Arterton, Female Imam, Spare Rib recipes
Highlights from Woman's Hour. Presented by Jenni Murray. Gemma Arterton tells us about her film The Escape, Sherin Khankan and the first all-female mosque, and Spare Rib recipes.
Gemma Arterton discusses her new film The Escape where she plays at stay at home mother who walks out on her marriage and children.
More than four hundred thousand children do not have a bed of their own, forcing many to share or sleep on the floor. Gerri McAndrew from the charity Buttle UK and Assistant Head Teacher Bex Wilson, who realised one of her own pupils was having to sleep on the floor, discuss.
Sherin Khankan tells us about becoming a female imam, founding the first mosque for women in Denmark.
How do eating disorders harm your teeth and why aren't dentists talking about it. We hear from Laura Dennison who suffered from bulimia for five years and from the dentist Dr Uchenna Okoye.
The British Afro-Caribbean artist Sonia Boyce talks about her part in a BBC documentary exploring the history of British artists of African and Asian descent. Why have they not been represented on gallery walls?
New Zealand has become only the second country in the world to pass a law granting victims of domestic violence ten days paid leave by their employers so they can escape from their partners. Jan Logie, the Green MP who fought for seven years to pass her bill into law and Suzanne Jacob from the domestic abuse charity SafeLives discuss.
Can you be a feminist and still enjoy cooking? We look at the recipes printed in the feminist magazine Spare Rib with food historian Polly Russell, and journalists Zoe Strimpel and Niellah Arboine.
Highlights from the Woman's Hour week. Presented by Jenni Murray
Producer: Rabeka Nurmahomed
Editor Lucinda Montefiore.
Credits
| Role | Contributor |
| --- | --- |
| Presenter | Jane Garvey |
| Interviewed Guest | Gemma Arterton |
| Interviewed Guest | Gerri McAndrew |
| Interviewed Guest | Bex Wilson |
| Interviewed Guest | Sherin Khankan |
| Interviewed Guest | Laura Dennison |
| Interviewed Guest | Uchenna Okoye |
| Interviewed Guest | Sonia Boyce |
| Interviewed Guest | Jan Logie |
| Interviewed Guest | Polly Russell |
| Interviewed Guest | Zoe Strimpel |
| Interviewed Guest | Niellah Arboine |
| Producer | Rabeka Nurmahomed |
| Editor | Lucinda Montefiore |