Main content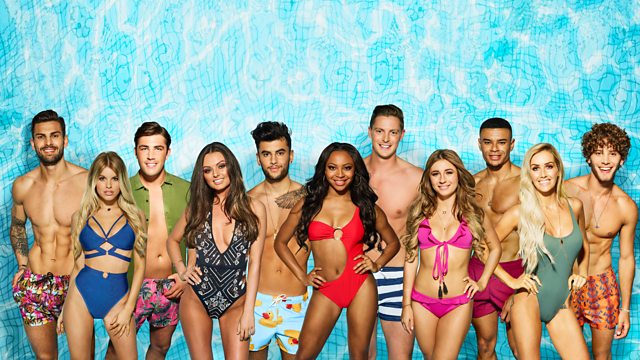 What are the controversies surrounding Love Island?
Controversies on Love Island, Sonia Boyce on the BBC4 documentary Whoever Heard of a Black Artist?, preventing stillbirth, and parenting and gender dysphoria.
It's the reality show that's been dominating lifestyle news and social media for months - Love Island comes to an end tonight. But with issues of consent, race, feminism and body image arising throughout the series, has this been the most political season yet? And what impact does it have on viewers and contestants alike? Victoria Sanusi is a digital culture editor for iNews. Rachel Hosie is an assistant lifestyle editor at the Independent and hosts a dating podcast called 'Millennial Love'. Eleanor Mills is the editorial director of the Sunday Times and the editor of Sunday Times Magazine.
British Afro-Caribbean artist, Sonia Boyce, known for her work on gender, race and sexuality, is the subject of a new BBC documentary about the history of British artists of African and Asian descent. It explores why historically they have not been represented on the gallery walls and how female artists are doubly invisible.
An estimated 600 stillbirths a year in England could be prevented if maternity units followed new national guidance. The 'Saving Babies lives care bundle' has been piloted and professionals are meeting in Manchester this morning to discuss it. Mandy Forrester is Head of Quality Standards at the Royal College of Midwives.
What is it like to parent a child experiencing gender dysphoria? How does that child experience wanting to be recognised as a different gender from a young age? Deni Parkes, mother of 24 year old, Kye, a trans man, and Aimee Challenor, a 20 year old trans woman speak to Jane.
Presenter: Jane Garvey
Producer: Kirsty Starkey.
Clips

Being the Parent of a Transgender Teenager
Credits
| Role | Contributor |
| --- | --- |
| Presenter | Jane Garvey |
| Interviewed Guest | Victoria Sanusi |
| Interviewed Guest | Rachel Hosie |
| Interviewed Guest | Eleanor Mills |
| Interviewed Guest | Sonia Boyce |
| Interviewed Guest | Mandy Forrester |
| Interviewed Guest | Deni Parkes |
| Interviewed Guest | Aimee Challenor |
| Producer | Kirsty Starkey |