Main content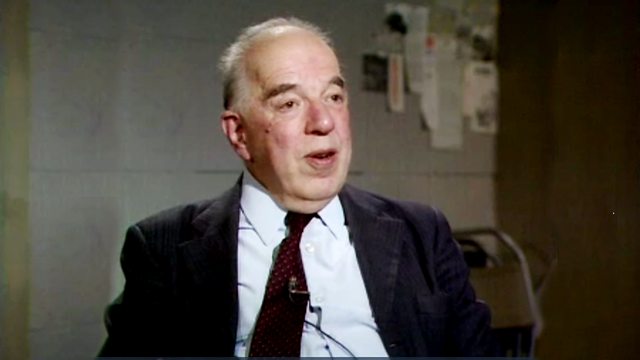 The Story of EH Gombrich
For decades EH Gombrich inspired readers across the globe. Leonie Gombrich and Rob Newman use his archives to tell the story of a man who taught the world how to see and read art.
"There really is no such thing as Art. There are only artists." So begins E.H. Gombrich's 'The Story Of Art', currently in its 16th edition and translated into more than 30 languages. It was the book that opened the door to human creativity for millions across the globe.
But what of the man himself. What of the Austrian émigré, who spent fifteen years in Britain as a 'restricted alien' before becoming one of the UK's most honoured scholars... the man who broke the BBC news story alerting Churchill to the death of Hitler... whose vast network of relationships and correspondence with the likes of Karl Popper, Anna Freud and Antony Blunt was like the internet before the internet... and who, through such books as varied as 'A Little History of the World' and 'Art & Illusion', taught the world how to see.
Radio 4 broadcaster Robert Newman has long been fascinated by Gombrich's intellectual circle which he regularly references in his shows and his writing. He has not only read all of Gombrich's books but has also befriended Leonie Gombrich - who inherited her Grandfather's vast private collection of letters which she keeps along with a cache of personal, and previously unheard private tapes.
In this Archive on 4 Leonie and Rob play excerpts from Gombrich family recordings and from his appearances on Radio 3 and such shows as Desert Island Discs. They also select choice passages from the letters he sent and received, painting a portrait of another time.
Producers: Dixi Stewart & Paul Kobrak.
Last on