Main content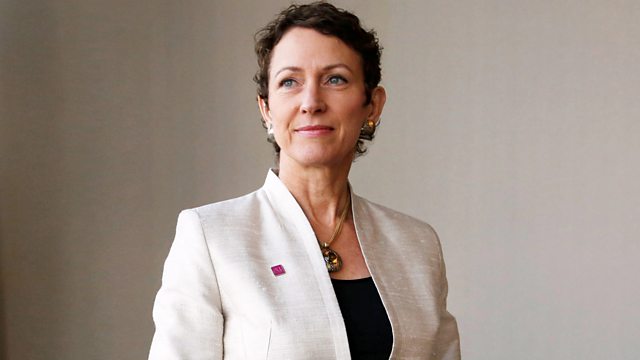 Inga Beale
Inga Beale, the first female CEO of the 330-year-old Lloyd's of London, is to step down. What is known about one of the most powerful women in the City? Mark Coles finds out.
In 2014, one of the oldest financial institutions in the City of London, Lloyd's, appointed its first ever female chief executive, Inga Beale. Next year, she will step down from the role.
A champion for diversity in the workplace, Beale has overseen big cultural and technological changes at the insurance market - some controversial. A drinking ban for Lloyd's employees during working hours made the headlines in 2017, as did a loosening of the famously conservative dress code.
She has faced other challenges during her leadership, notably Brexit and a "disastrous" 2017, which was one of the worst ever years for natural disasters globally. Big insurance pay-outs led to Lloyd's reporting a £2bn loss that year.
Inga Beale, one of the UK's few openly bisexual senior business leaders, did not follow a typical route to the top. She dropped out of financial services for a year to go back-packing in Asia and Australia, and is a former competitive rugby player.
Presenter: Mark Coles
Producers: Clare Spencer, Elisabeth Mahy and Bethan Head.