Main content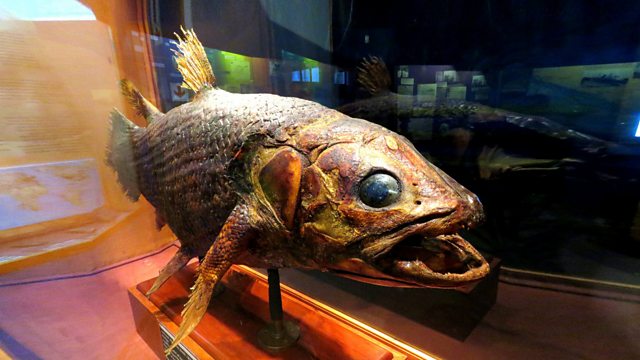 The Coelacanth
The coelacanth was discovered 66 million years after its supposed extinction. Adam Hart seeks out the story of how this fossil fish was accidentally found alive.
The coelacanth is a fish that, until 1938, was only known from the fossil record until a young South African curator named Marjorie Courtenay-Latimer found one - only just deceased - on the deck of a fishing boat. Presenter Adam Hart speaks with ichthyologists and curators who knew Marjorie, putting together the story of how a curious mind, determination and a bit of luck saved this 'living fossil' for science.
Producer: Rory Galloway.
Last on

Broadcasts