Main content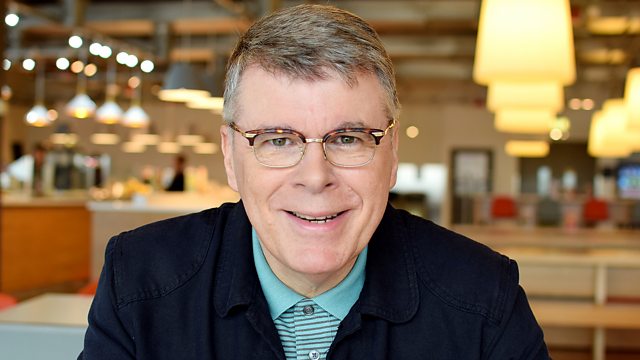 27/07/2018
Air chèilidh air Iain, bidh am bàrd, seinneadair is neach-ciùil Griogair Labhruidh. John's guest is poet, singer and musician Griogair Labhruidh.
Dà uair a thìde de chòmhradh agus ceòl air leth, còmhla ri Iain Mac 'ille Mhìcheil, a' craoladh beò à stiùdio a' BhBC ann an Glaschu. Na chuideachd air an t-seachdain-sa, bidh am bàrd, seinneadair agus neach-ciùil Griogair Labhruidh. Buinidh Griogair do na Labhruich à Baile Chaolais, teaghlach a bha ainmeil a thaobh ceòl Gàidhealach. Bha iomadh seinneadair agus pìobaire am measg a shìnnsir agus dh'ionnsaich e fhèin pìobaireachd aig aois glè òg. Tha Griogair air mòran sheann òrain agus fuinn ath-bheothachadh, agus tha e air leth moiteil a bhith cumail dualchainnt, ceòl agus òrain tradiseanta air aire a'mhòr shluaigh. Sa là th'ann, tha Griogair cuideachd gu mòr an sàs ann an ceòl hip hop, agus a bhith measgachadh an gnè clàraidh àraid sin le ceòl tradiseanta. Tha è cuideachd a' cumail croit, ann am Baile Chaolais. Cluinnidh sinn a chuid sheanchas, agus ceithir de na roghainnean ciùil pearsanta aige. Mar is àbhaist cuideachd, bidh measgachadh math de sheinneadairean is còmhlain aig Iain Mac ílle Mhìcheil fhèin dhuinn. Tha iad sin uile air an taghadh eadar Country, Americana is ceòl Ceilteach, le seann òrain agus feadhainn a tha buileach ùr air an clàradh.
Two hours of chat and music with John Carmichael who welcomes Griogair Labhruidh to the studio. Griogair is a poet, singer and musician and also looks after a croft in Ballachulish. Along with engaging chat, Griogair will also reveal his 4 favourite pieces of music while John's own playlist will include an exceptional array of music including Americana, folk, Celtic and country and western. Stand by for some old classics and newly released songs.