Main content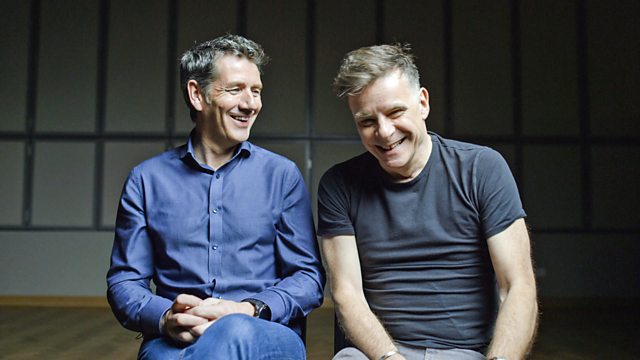 Series about the success story of Scottish pop. This episode traces the humble beginnings of some of Scotland's biggest-ever bands and shows how they evolved.
For such a small country, Scotland has produced many world-class musical acts. Today Calvin Harris is the biggest-selling male solo act on the face of the earth, and bands such as Chvrches, Franz Ferdinand and KT Tunstall sell millions of records around the world. But it wasn't always this way.
The second episode of this landmark series traces the humble beginnings of some of Scotland's biggest-ever bands to show how they evolved, riding the waves of the music industry in order to achieve unprecedented levels of commercial success.
This programme looks at how Simple Minds grew from the ashes of punk and post-punk, and how they adopted new technology - the synthesiser - which set them on a course for world pop domination in the 80s. Through the prism of the synthesiser, it also looks at how Simple Minds contemporaries The Associates and Altered Images impacted the pop charts and made it OK to be weird on Top of the Pops.
The second part of the programme looks at how Scotland in the 1980s experienced a pop enlightenment as bands such as Wet Wet Wet, Deacon Blue, Texas and The Proclaimers began to hit the charts with songs rife with social commentary. We see here that there is a lot going on underneath the shiny pop exterior of the 1980s.
The timeless artistic tension between success and credibility is then explored through art-dance mavericks The KLF as we examine their contribution to the debate (at great personal cost!). These ideas are explored further through the realms of independent music featuring acts such as Primal Scream and KT Tunstall, before ending on a band that encompasses many of the themes in the programme - Chvrches.
The show has a wide scope, covering synthpop, stadium rock, glossy pure pop, indie and arthouse dance. It is about the success that music can bring and the strange excesses that often go hand in hand with that success, whilst asking the central question - can you be successful and keep your credibility?
Contributors include: Jim Kerr (Simple Minds), Alan Rankine (The Associates), Emma Pollock (The Delgados), Martin Bulloch and Stuart Braithwaite (Mogwai), Scott Hutchison (Frightened Rabbit), Dougie Vipond and Ricky Ross (Deacon Blue), Tommy Cunningham (Wet Wet Wet), Charlie Reid and Craig Reid (The Proclaimers), Clare Grogan (Altered Images), Johnny McElhone (Altered Images / Texas), Sharleen Spiteri (Texas), KT Tunstall, Stuart Murdoch (Belle & Sebastian), Duglas Stewart (BMX Bandits), Sean Dickson (The Soup Dragons) and Alan McGee.
Clips

Music Played
Timings (where shown) are from the start of the programme in hours and minutes
Featured in...
Get the inside track on some of music's most influential songs, albums and personalities.