Main content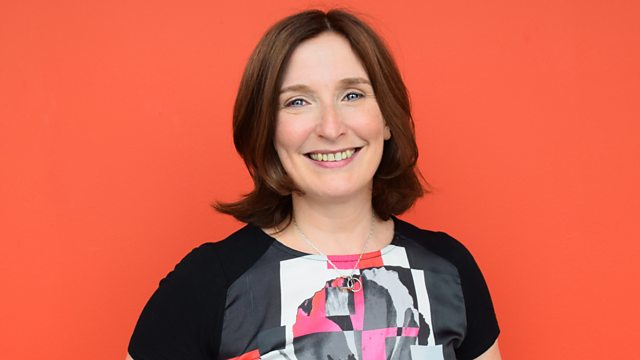 Working night shifts, Holidays in Blackpool and Fat Shaming on Screen. Laura Maxwell stands in.
Is working night shifts working for you? Laura Maxwell stands in.
According to the Office for National Statistics, almost 70,000 people now work mainly nights in the UK retail sector. An investigation by the 5 Live Money has found that the number of retail workers doing nights has gone up 50% in a decade and almost double the number of women are now working through the night.
Is working night shifts working for you?
Also on the show...
RACISM IN SCOTLAND
We hear from the Scottish mum, Kirsteen Nakau, whose son was subjected to sustained racist abuse from the age of 3. Tiliai's dad is a Fijian in the British military and Kirsteen's story, along with those of the wives of two other Commonwealth soldiers, is at the heart of a new play called InValid Voices that will be on at the Edinburgh Festival Fringe. Helen Marie O'Malley is a Writer & Director and Wife of Commonwealth Veteran Jone Tuiwaiwai.
CAT'S WEE DAY OUT
Travel writer Cat Harvey takes us on a slightly further afield 'wee day out' this week when she finds out why Scotland continues to have a love affair with Blackpool. Jeff Fillingham is Hospitality Manager for the Pleasure Beach Arena/Globe Theatre.
COFFEE
After the US military develop an algorithm that tells you how much caffeine you need to consume and when....we find out when we should drink our cup of joe and how much caffeine we should have in order to boost your performance. Stuart Farrimond is a Science presenter and author of 'The Science of Cooking' and John Bruce is the Director of the Bean Shop.
DISABILITIES OUTDOORS
How easy is it to take part in outdoor activities when you're disabled? Jamie Andrew is a Mountaineer, quadruple amputee and motivational speaker. Alison Brown is the Chair of Beach Wheelchairs.
FAT SHAMING
More than 100,000 people have signed an online petition to stop the release of new Netflix show, Insatiable. The teen drama has been accused of "fat-shaming" since its trailer came out on 12 July. Is the media still guilty of 'fat shaming' people who are overweight? Tam Fry is the Chairman of the National Obesity Forum and Anna Devitt is a keynote motivational speaker on comedy and confidence.
SOCIAL MEDIA SCEPTICISM
"It seems we've gone from 'wish you were here' on holiday postcards to 'wish I was there' on Facebook posts." Researchers at the University of Edinburgh have said that children should be taught in school to be sceptical of social media to reduce feelings of dejection and resentment brought on by looking at other people's posts on instagram and facebook.
Last on
Broadcast

BBC Radio Scotland News and Current Affairs Programmes