Main content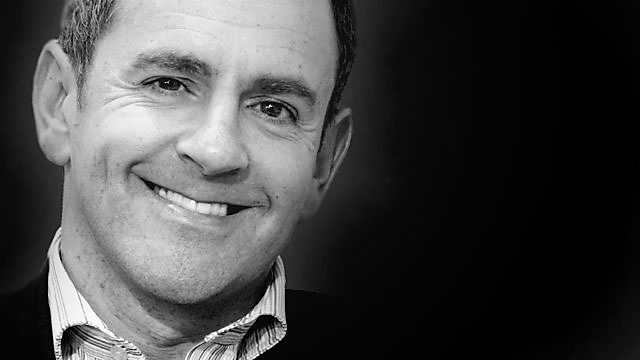 Do funerals need to be sad? Tech talk and the World's First 'Boobstock'
Stephen Jardine stands in and gets to the heart of the news and offers the listeners the opportunity to have their say. Do funerals need to be sad?
Sky News presenter Colin Brazier has said that he has asked mourners to wear black to his wife's funeral and that wearing bright colours at a funeral is 'unfair on children' and risks turning the event into a 'fashion parade'. Writing in the spectator, he says that 'asking people to dress up in bright colours was one small step away from an injunction to 'be jolly'.
Do funerals need to be sad?
Also on the show...
MICHAEL ROBERTS
The Scot who is helping one of the biggest companies in the world support transgender employees. When software development manager Michael Roberts told his bosses at Amazon that he was a female trapped in a male body, he had no idea he would end up helping them create a set of rules about how workers are treated when they transition.
HOLIDAYS WITH KIDS
A new survey suggests one in five adults aged between 45 and 54 have been on holiday with their parents or in laws in the last year. At what age should you stop taking your kids on holiday? Ruth Mackay is a business owner & mum of two, Sarah McLeod, has two daughters aged 21 & 27 and Suzie Hayman is a relationship expert.
TECH TALK
We find out how you could banish the vacuuming FOREVER plus your tech questions answered by Technology Expert Carrie Marshall and Games Critic & Youtube Producer for Dialect Inc Louise Blain.
BOOBSTOCK
We speak to the organisers of the world's first 'Boobstock' - an event aiming to celebrate 'all things breastfeeding'.....it's taking place in Glasgow.
JOB INTERVIEW SKILLS
Have you ever had an imaginary twin? We find out how to answer any question at a job interview.
ROSE GOLD
You may have noticed the colour rose gold popping up all over the place - from phones to cars to trainers and wedding cakes - rose gold is everywhere! So why is it so popular? Penny Goldstone is a Digital Fashion Editor with Marie Claire and Jane Boddy is a Colour Director from leading fashion trend spotting agency WGSN.
PHONE FREE HOLIDAY
Could you take a 2 week holiday from your phone? Lyndsey Paterson contacted the programme to tell us that, this year, her whole family (including 2 teenage daughters) would be going on their summer holiday and leaving their phones at home. We find out how they got on. Sue Reid is a counsellor, writer & psychotherapist.
Last on
Music Played
Morecambe & Wise

Bring Me Sunshine

Morecambe & Wise.
EMI Comedy.
26.
Broadcast

BBC Radio Scotland News and Current Affairs Programmes