Main content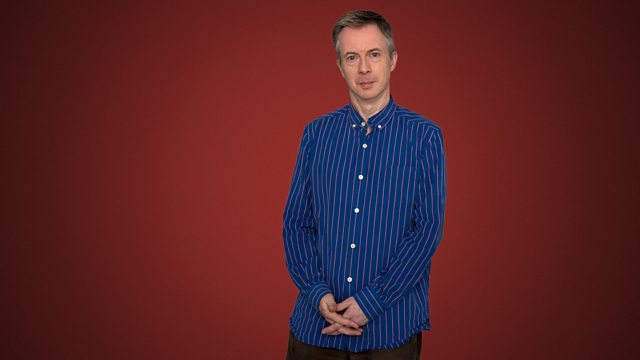 Reinhard Keiser's Passion Oratorio
John Shea presents a performance from the Herne Early Music Festival of Reinhard Keiser's Passion Oratorio, Der blutige und sterbende Jesus.
John Shea presents a performance from the Herne Early Music Festival of Reinhard Keiser's Passion Oratorio Der blutige und sterbende Jesus.
1:01 AM
Reinhard Keiser [1674-1739] Christian Friedrich Hunold (text)
Der blutige und sterbende Jesus (Passion Oratorio)
Marie Louise Werneburg (soprano) Tochter Zion, Anna Kellnhofer (soprano) Maria, Margot Oitzinger (contralto) Tochter Zion, Manuel König (tenor) Petrus, Benjamin Glaubitz (tenor) Judas, Dominik Wörner (bass) Jesus, Matthias Lutze (bass) Ciaphas, Cantas Thuringia, Capella Thuringia, Bernhard Klapprott (conductor)
3:04 AM
Beethoven, Ludwig van (1770-1827)
Sonata for violin and piano (Op.47) in A major 'Kreutzer'
Geir Inge Lotsberg (violin) Einar Steen-Nøkleberg (piano)
3:41 AM
Klami, Uuno (1900-1961)
Kalevala Suite, Op.23
Finnish RSO, Mikko Franck (conductor)
4:20 AM
Gregorc, Janez [b.1934]
Sans respirer, sans soupir
Slovene Brass Quintet
4:26 AM
Rachmaninov, Sergey (1873-1943)
Romance and Waltz
Members of The Dutch Pianists' Quartet
4:32 AM
Andriessen, Juriaan [1925-1996]
Sonnet No.43
Netherlands Chamber Choir, Uwe Gronostay (conductor)
4:40 AM
Purcell, Henry [1659-1695]
Chacony a 4 for strings (Z.730) in G minor
Psophos Quartet
4:48 AM
Saint-Saëns, Camille (1835-1921)
The Swan, from 'The Carnival of the Animals'
Gyözö Máté (viola), Balázs Szokolay (piano)
4:51 AM
Geminiani, Francesco [1687-1762]
Concerto Grosso (Op.3 No.2)
Europa Galante (ensemble); Fabio Biondi (director)
5:01 AM
Georg Philipp Telemann (1681-1767)
Trio No.8 from Essercizii Musici for Recorder, Harpsichord obligato, and continuo
Camerata Koln, Michael Schneider (Recorder), Rainer Zipperling (Cello), Yasunori Imamura (Theorbo), Sabine Bauer (Harpsichord), Harald Hoeren (Organ)
5:09 AM
Chopin, Frédéric (1810-1849)
Scherzo No.2 in B flat, Op.31
Ronald Brautigam (fortepiano)
5:18 AM
Debussy, Claude (1862-1918)
Chansons de Bilitis - 3 melodies for voice and piano
Jard van Nes (mezzo-soprano), Gérard Van Blerk (piano)
5:28 AM
Khachaturian, Aram Ilyich [1903-1978]
Adagio of Spartacus and Phrygia from the ballet 'Spartacus' (Act 3)
NRCU Symphony Orchestra, Vyacheslav Blinov (conductor)
5:38 AM
Nardelli, Mario (1927-1993)
Three pieces for guitar
Mario Nardelli (guitar)
5:47 AM
Rossini, Gioachino (1792-1868)
Prelude, Toccata and Variations
Mindaugas Gecevicius (horn), Ala Bendoraitiene (piano)
5:58 AM
Bach, Johann Sebastian (1685-1750)
Double Concerto in C minor (BWV.1060)
Hans-Peter Westermann (Oboe), Mary Utiger (Violin), Camerata Koln
6:12 AM
Schumann, Robert (1810-1856)
Humoreske for piano in B flat major (Op.20)
Ivetta Irkha (piano)
6:36 AM
Mendelssohn, Felix (1809-1847)
Sextet for piano and strings in D major, Op.110
Wu Han (piano), Philip Setzer (violin), Nokuthula Ngwenyama (viola), Cynthia Phelps (viola), Carter Brey (cello), Michael Wais (bass).