Main content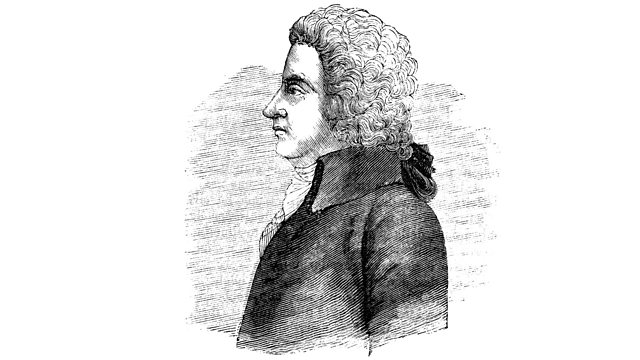 Donald Macleod explores Emperor Joseph II's impact upon Mozart in his final years.
Donald Macleod explores Emperor Joseph II's impact upon Mozart in his final years
In Composer of the Week, Donald Macleod explores the relationship between the composer Wolfgang Amadeus Mozart, and the Austrian Emperor Joseph II. Mozart was one of the greatest composers in the Western Classical tradition. He was a child prodigy and a highly prolific composer whose music would influence generations to come. Yet despite these accolades, Mozart's life was not one of untold wealth and splendour. He was often financially strapped, and frequently looked to his friends for help. Upon the death of the composer Gluck, Mozart at last obtained a job at the court of Joseph II. His salary however was still not enough to cover Mozart's outgoings. The Emperor's reputation for tightness with money, his in interest in cultural reform, and even his re-organisation of the way people were buried, would all greatly impact upon Mozart and his music.
During Mozart's final years, the worry over finances was never far from his mind. His wife Constanze had fragile health, and required expensive medical treatment. By this time Emperor Joseph II was not in good health either. He was aware of Mozart's financial situation, and behind the commission of the opera Cosi fan tutte, we can glimpse the discreet hand of Joseph coming to Mozart's aid. During the Emperor's reign he sought to change many things culturally and socially. In the interests of economy and hygiene, the burial system throughout the empire had been updated. Although Joseph II had died before Mozart, the impact of Joseph's reforms were still felt after his death. Mozart's own burial was symbolic of Joseph's restructurings. The composer was buried, sewn into a linen cloth and laid in a simple grave with other bodies. Headstones had been banned, so there is no marker for the grave.
Ave Verum Corpus K618
Les Arts Florissants
William Christie, director
Cosi fan tutte K588 (Act 1, Sc 14-16)
Simone Kermes, soprano (Fiordiligi)
Malena Ernman, soprano (Dorabella)
Kenneth Tarver, tenor (Ferrando)
Christopher Maltman, bass (Gugliemo)
Konstantin Wolff, bass (Don Alfonso)
Anna Kasyan, soprano (Despina)
Musicaeterna
Teodor Currentzis, conductor
Fantasia in F minor K608
Thomas Trotter, organ
Thamos, King of Egypt K345
Cologne Academy Orchestra
Michael Alexander Willens, conductor
Producer Michael Surcombe.
Last on

More episodes
Next
You are at the last episode
Broadcasts