Main content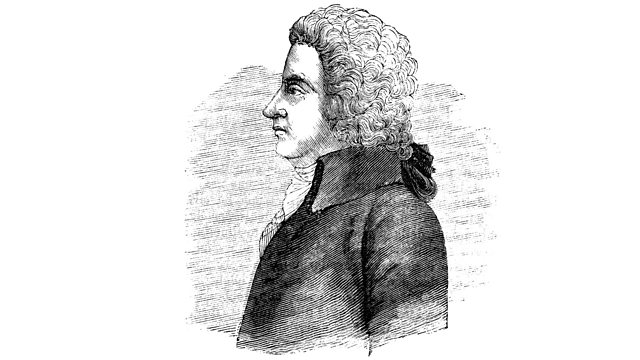 Mozart responds to cultural changes
Donald Macleod journeys with Mozart as he composes music for the imperial court amidst the changing cultural scene of Vienna.
Donald Macleod journeys with Mozart as he composes music for the court and the changing cultural scene of Vienna
In Composer of the Week, Donald Macleod explores the relationship between the composer Wolfgang Amadeus Mozart, and the Austrian Emperor Joseph II. Mozart was one of the greatest composers in the Western Classical tradition. He was a child prodigy and a highly prolific composer whose music would influence generations to come. Yet despite these accolades, Mozart's life was not one of untold wealth and splendour. He was often financially strapped, and frequently looked to his friends for help. Upon the death of the composer Gluck, Mozart at last obtained a job at the court of Joseph II. His salary however was still not enough to cover Mozart's outgoings. The Emperor's reputation for tightness with money, his in interest in cultural reform, and even his re-organisation of the way people were buried, would all greatly impact upon Mozart and his music.
A salaried position with the Imperial Court has at last been offered to Mozart. He became Composer of Chamber Music to the Emperor Joseph II, and part of his duties included composing music for the palace balls. Around this time the Emperor Joseph, in support of his Russian allies, had gone to war with the Ottoman Empire. This focus on foreign affairs proved exceptionally expensive, and there were rumours that Joseph II was going to disband the Italian opera company. With this in mind, Mozart turned his attention to writing more chamber music. Joseph did continue to take an interest in opera, and was concerned that Mozart's new work Don Giovanni would be much too difficult for the singers. After hearing the opera, the Emperor remarked that is was not the kind of thing suitable for his Viennese.
Handel arr. Mozart
Acis and Galatea (Overture)
Handel and Haydn Society
Christopher Hogwood, director
Mozart
German Dances K567
Tafelmusik
Bruno Weil, director
Piano Trio in G K564
Rautio Trio
Don Giovanni K527 (Act 2, Sc 13-16)
Johannes Weisser, baritone (Don Giovanni)
Lorenzo Regazzo, bass-baritone (Leporello)
Alexandrina Pendatchanska, soprano (Donna Elvira)
Olga Pasichnyk, soprano (Donna Anna)
Sunhae Im, soprano (Zerlina)
Nikolay Borchev, bass (Masetto)
Alessandro Gueronzi, bass (Il Commendatore)
Kenneth Tarver, tenor (Don Ottavio)
RIAS Kammerchor
Freiburg Baroque
Rene Jacobs, conductor
Fantasy in D minor K397
John di Martino's Romantic Jazz Trio
Producer Michael Surcombe.
Last on

Broadcasts