Main content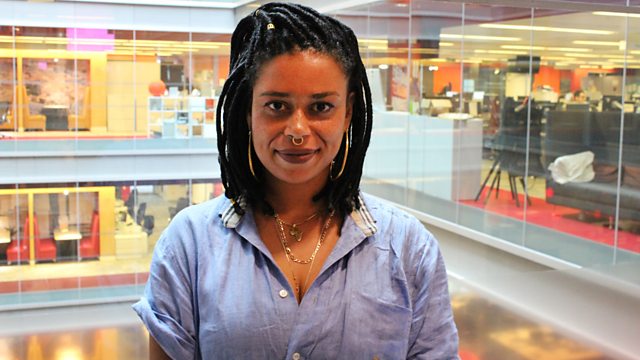 A Late Junction special with Hannah Catherine Jones
Guest host Hannah Catherine Jones aka Foxy Moron makes her Late Junction debut with Afrofuturism, Gesamtkunstwerk and bee music.
In a special guest week, Late Junction is taken over by three friends of the programme, with fresh musical perspectives.
Wednesday's host is Hannah Catherine Jones, an academic, radio presenter, composer, conductor, multi-instrumentalist, founder of the community project Peckham Chamber Orchestra, and a performance artist as Foxy Moron. She is currently studying for a doctoral degree at Oxford University, exploring the relationship between Afrofuturism and Gesamtkunstwerk through the art-music of Sun Ra and Wagner.
On tonight's programme hear bee music by apiarist and composer Heloise Tunstall-Behran, and an exclusive love song from poet Belinda Zhawi, as well as some all-time Late Junction favourites ... Seb Rochford, Annie Gosfield, and Joan La Barbara.
Produced by Jack Howson for Reduced Listening.
Featured in...
We broadcast more live and specially-recorded concerts and opera than any other station.