Main content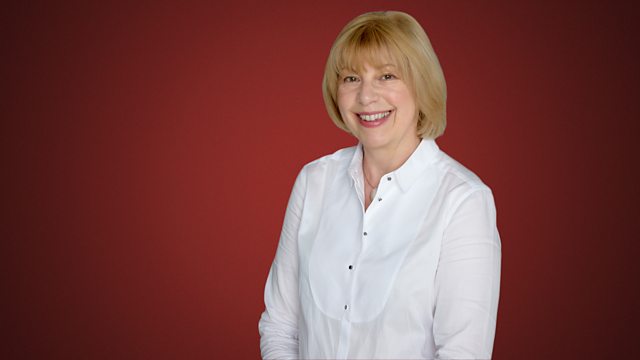 Prom 10 repeat: Faure, Franck and Widor's Toccata
Latvian organist Iveta Apkalna makes her Proms debut with a programme including French 19th- and 20th-century music by Fauré, Franck and Widor's Toccata.
Afternoon Concert with Penny Gore.
Another chance to hear Latvian organist Iveta Apkalna making her Proms debut with a programme that includes French 19th- and 20th-century music by Fauré, Franck and Widor.
Presented by Martin Handley from the Royal Albert Hall, London
Widor: Organ Symphony No 5 in F minor, Op 42
Franck: Trois Pièces - Pièce héroïque
Fauré: Pavane (arr. Apkalna)
J.S. Bach: Fantasia in G major, BWV 572
Sir George Thomas Thalben-Ball: Variations on a Theme by Paganini (A Study for the Pedals)
Thierry Escaich: Deux Évocations
Aivars Kalejs: Toccata on the Chorale 'Allein Gott'
Iveta Apkalna, organ
Widor's thrilling Organ Symphony No. 5, with its famous final-movement Toccata, offers sprawling, extrovert drama, a mood it shares with prize-winning French composer-organist Thierry Escaich's exuberant Évocations, with their nods to Baroque and Renaissance music.
Works by Franck and Bach's great G major Fantasia, with its 'wonderful variations and foreign tones', complete the programme given on the Royal Albert Hall's famous 'Father' Willis organ.
Followed by a selection of recordings from this week's Proms Artists.