Main content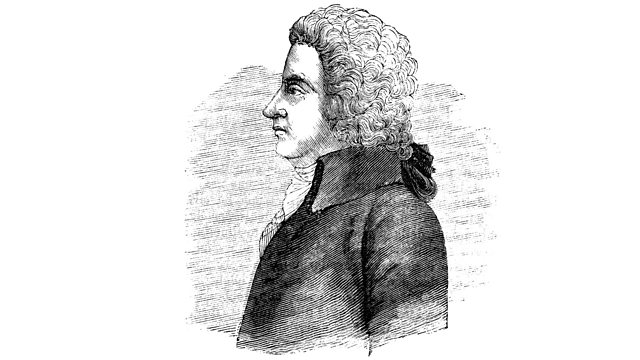 Mozart receives an imperial commission
Donald Macleod explores Mozart's developing relationship with Emperor Joseph II.
Donald Macleod explores Mozart's developing relationship with Emperor Joseph II
In Composer of the Week, Donald Macleod explores the relationship between the composer Wolfgang Amadeus Mozart, and the Austrian Emperor Joseph II. Mozart was one of the greatest composers in the Western Classical tradition. He was a child prodigy and a highly prolific composer whose music would influence generations to come. Yet despite these accolades, Mozart's life was not one of untold wealth and splendour. He was often financially strapped, and frequently looked to his friends for help. Upon the death of the composer Gluck, Mozart at last obtained a job at the court of Joseph II. His salary however was still not enough to cover Mozart's outgoings. The Emperor's reputation for tightness with money, his in interest in cultural reform, and even his re-organisation of the way people were buried, would all greatly impact upon Mozart and his music.
Mozart became a Mason, motivated by his conviction that the improvement of the human race would arise through self-perfection. His song Ihre unsre neuen Leiter was composed to open and close the inaugural session of a Masonic Lodge in 1786. It was also through Masonic connections that Mozart made contact with the clarinettist Anton Stadler, with whom he would go on to collaborate with. Emperor Joseph II had a more guarded approach to Freemasonry. He sought to curb the Lodges' powers, to prevent as he saw it, the spread of the contagion of atheism and radicalism.
It was around this time that the Emperor commissioned a new opera from Mozart. The outcome was The Marriage of Figaro, and Joseph was greatly impressed deeming the opera to be divine. Then in 1787 the composer Christoph Willibald Gluck died, leaving a vacancy at court. Mozart was appointed Royal and Imperial Court Chamber Composer, although at a far reduced salary in comparison to what Gluck had received. Mozart had long sought a salaried position at court, and at last he had achieved this.
Ihre unsre neuen Leiter K484 (Masonic Song)
John Heuzenroeder, tenor
Willi Kronenberg, organ
Michael Alexander Willens, conductor
Cologne Academy male voices
La Nozze di Figaro K492 (Act 3, Sc 11-14)
Lorenzo Regazzo, bass (Figaro)
Patrizia Ciofi, soprano (Susanna)
Simon Keenlyside, baritone (Il Conte)
Veronique Gens, soprano (La Contessa)
Collegium Vocale Gent
Concerto Koln
Rene Jacobs, director
String Quartet in B flat K458 (Adagio)
Hagen Quartet
Adagio in B flat for 2 basset horns K411
Netherlands Wind Ensemble
A Musical Joke K522
Academy of St Martin in the Fields Chamber Ensemble
Producer Michael Surcombe.