Main content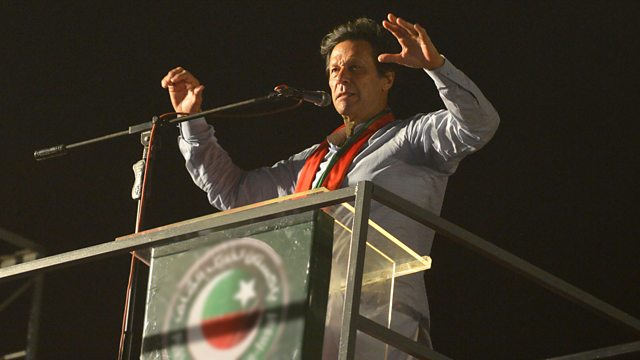 Imran Khan and Pakistan: what's going to change?
Former cricket star Imran Khan has claimed victory in Pakistan's election. Will he be able to implement his own programme? Or will he find he is forced to do the Army's bidding?
Imran Khan has claimed victory in Pakistan's election - but what will he be able to change?
Khan is better known internationally for his exploits on the cricket field than in the political arena.
On the surface his ascent to power represents significant change. Politics in Pakistan has been dominated for decades by two families: one, of Nawaz Sharif, the last man to be elected prime minister, the other, of Zulfikar Ali Bhutto and his daughter, Benazir. Khan has ties to neither dynasty so appears to break the mould.
But there is another constant in Pakistani politics: the army. Most observers agree that Khan owes his success to military support, and many believe he will be able to govern only with military approval.
David Aaronovitch assesses the significance of his remarkable result.
CONTRIBUTORS
Ayesha Jalal, professor of history at Tufts University, Massachusetts
Shahzeb Jillani, senior executive editor, Dunya TV
Husain Haqqani, former Pakistan ambassador to the United States
Prof Katharine Adeney, director of the Asia Research Institute at the University of Nottingham
Producer: Tim Mansel.
Owen Bennett Jones investigates the UK's biggest Islamic group and asks what they believe

An investigation into the death of Benazir Bhutto, former prime minister of Pakistan.