Main content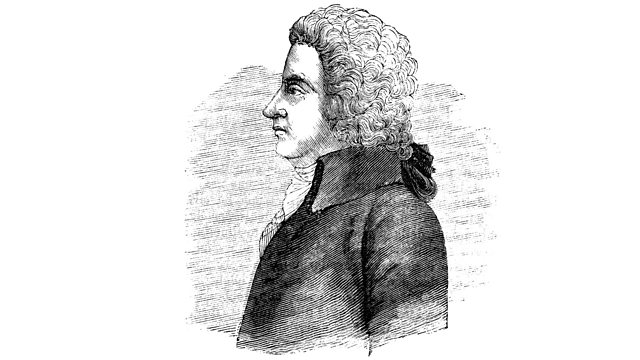 Mozart in enlightened times
Donald Macleod journeys through Mozart's early career in Vienna as he sought the favour of the imperial court.
Donald Macleod journeys through Mozart's early career in Vienna as he sought Imperial favour
All this week, Donald Macleod explores the relationship between the composer Wolfgang Amadeus Mozart, and the Austrian Emperor Joseph II. Mozart was honoured to obtain a job at the court of Joseph II. His salary however was still not enough to cover Mozart's outgoings. The Emperor's reputation for tightness with money, his interest in cultural reform, and even his re-organisation of the way people were buried, would all greatly impact upon Mozart's life and his music.
Today we follow Mozart to Vienna, having left the employment of Salzburg's Archbishop Colloredo. He was seeking to secure a court position, although these posts were occupied for life and so very hard to come by. Joseph's musical tastes didn't seem to stretch to 'opera seria' but he did enjoy the sound of wind nstruments. Mozart composed a Serenade K375, adding a pair of oboes to accomodate Joseph's own court ensemble. The Emperor was also very interested in many of the precepts of the Enlightenment, and Mozart's next opera, The Abduction from the Seraglio, is a kind of Enlightenment essay celebrating virtue as a source of happiness. For many Viennese spectators, Joseph himself was at the heart of the opera's story.
Fugue K153
Sang Woo Kang, piano
Serenade K375
Orpheus Chamber Orchestra
Violin Sonata K 379 (Finale)
Rachel Podger violin
Gary Cooper, fortepiano
Die Entfuhrung aus dem Serail K38 (Act 1)
Thomas Quasthoff, bass (Selim)
Diana Damrau (Konstanze)
Rolando Villazon, tenor (Belmonte)
Paul Schweinester (Pedrillo)
Franz-Josef Selig (Osmin)
Vocalensemble Rastatt
Chamber Orchestra of Europe
Yannick Nezet-Seguin, conductor
Producer Michael Surcombe.