Main content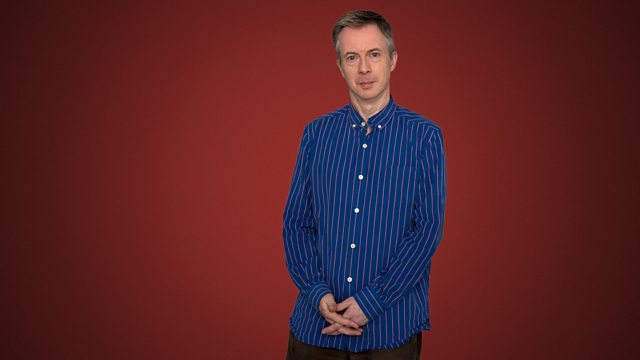 The 5th International Harald Andersén Chamber Choir Competition
John Shea presents a concert from the 5th International Harald Andersen Chamber Competition in Helsinki given by the four finalists.
John Shea presents a concert from Helsinki of the four competition finalists.
12:31 AM
Vaclovas Augustinas (* 1959)
Anoj Pusej Dunojlio
12:35 AM
Riikka Talvitie (* 1970)
Mais je suis mort, from 'Même mort'
12:40 AM
Veljo Tormis (1930-2017)
Kas tunnete: väriseb maa
12:41 AM
Edward Elgar (1857-1934)
Love, Op.18 No.2
12:44 AM
Cyrillus Kreek (1889-1962)
Kannel
Addictio (choir), Elisa Huovinen (director)
12:48 AM
Urmas Sisask (* 1960)
Benedictio
12:53 AM
Johann Hermann Schein (1586-1630)
Unser Leben währet siebzig Jahr (Psalm 90:10)
12:56 AM
Riikka Talvitie (* 1970)
Mais je suis mort
1:01 AM
Adrian Peacock (* 1964)
Venite, gaudete!
1:04 AM
Ralph Vaughan Williams (1872-1958)
Cloud Capp'd Towers, from 'Three Shakespeare Songs'
1:06 AM
Jaakko Mäntyjärvi (* 1963)
A Scurvy Tune
New Dublin Voices (choir), Bernie Sherlock (director)
1:07 AM
Arvo Pärt (* 1935)
Nunc dimittis
1:13 AM
Riikka Talvitie (* 1970)
Mais je suis mort
1:18 AM
Robert Lucas Pearsall (1795-1856)
Lay a Garland
1:20 AM
Selga Mence (* 1953)
Kalejs kala debesis
1:22 AM
Gabriel Jackson (* 1962)
Neviens putnis ta neputa
Youth Choir Kamer (choir), Janis Liepins (director)
1:26 AM
Michael Dellaira (* 1949)
The Campers at Kitty Hawk, from 'U.S.A. Stories'
1:29 AM
Johannes Brahms (1833-1897)
Letztes Glück, from 'Fünf Gesänge, op. 104/3'
1:32 AM
Riikka Talvitie (* 1970)
Mais je suis mort
1:37 AM
Sven-David Sandström (* 1942)
Let Him Kiss Me, from 'Four Songs of Love'
1:39 AM
Jaakko Mäntyjärvi (* 1963)
Väinämöinen uneksii lentävästä veneestään
Kampin laulu (choir), Kari Turunen (director)
1:44 AM
Szymanowski, Karol [1882-1937]
Stabat mater Op.53 for soloists, chorus and orchestra
Ewa Vesin (soprano), Edyta Kulczak (mezzo soprano), Jaroslaw Brek (baritone), National Forum of Music Choir, Polish National Youth Chorus, National Forum of Music Symphony Orchestra Benjamin Schwartz (conductor)
2:07 AM
Leevi Madetoja [1887-1947]
Symphonic suite (Op.4)
Finnish Radio Symphony Orchestra, Jukka-Pekka Saraste (conductor)
2:31 AM
Schumann, Robert [1810-1856]
Fantasy in C major Op.17 for piano
Annika Treutler (piano)
3:03 AM
Bruch, Max (1838-1920)
Fantasy for Violin and Orchestra with Harp (Op.46)
James Ehnes (violin), Orchestre Symphonique de Montréal, Mario Bernardi (conductor)
3:33 AM
Haydn, Joseph (1732-1809)
String Quartet No. 64 in D major (Op.76 No.5)
Engegård Quartet - Arvid Engegård (violin), Atle Sponberg (violin), Juliet Jopling (viola), Jan-Erik Gustafsson (cello)
3:51 AM
Ester Magi (b.1922)
Ballad 'Tuule Tuba' (1981)
Academic Male Choir of Tallinn Technical University, Estonian Radio Symphony Orchestra, Arvo Volmer (Conductor), Juri Rent (Conductor)
4:00 AM
Bach, Johann Sebastian (1685-1750), arr. Mozart, Wolfgang Amadeus
Adagio & Fugue in G minor (after BWV.883)
Leopold String Trio
4:06 AM
Purcell, Henry (1659-1695)
The Duke of Gloucester's trumpet suite
Crispian Steele-Perkins (trumpet), The King's Consort, Robert King (director)
4:17 AM
Satie, Erik [1866-1925]
Gnossienne no. 1 for piano
Havard Gimse
4:22 AM
Franz Liszt (1811-1886)
Hungarian Rhapsody no.6 in D flat major
Rian de Waal (piano)
4:31 AM
Benjamin Britten (1913-1976)
Fanfare for St. Edmundsbury for 3 trumpets
The Graham Ashton Brass Ensemble
4:34 AM
Ralph Vaughan Williams (1872-1958)
Sea Songs - Quick March
West Australian Symphony Orchestra, David Measham (conductor)
4:38 AM
Henri Messemaeckers Jr. (1824-1894)
Grande Marche funèbre pour le piano composée à la mémoire de S.A.R. Monseigneur Le Prince Alexandre de Pays-Bas (1848)
Arthur Schoondewoerd (fortepiano)
4:47 AM
Franz Schubert [1797-1828]
Gute Nacht - No.1 from Winterreise (song-cycle) (D.911)
Michael Schopper (bass), Andreas Staier (pianoforte)
4:53 AM
Andrea Gabrieli (1532/3-1585)
Aria della battaglia à 8
Theatrum Instrumentorum, Stefano Innocenti (conductor)
5:03 AM
Alphons Diepenbrock [1862-1921]
Lydische Nacht (1913)
Royal Concertgebouw Orchestra, Hans Vonk (conductor)
5:22 AM
Fanny Mendelssohn (1805-1847)
Lied (Lenau): Larghetto; Wanderlied: Presto (Op.8 Nos.3 & 4) (1840)
Sylviane Deferne (piano)
5:28 AM
Carl Philipp Emanuel Bach (1714-1788)
Klopstocks Morgengesang am Schöpfungsfeste (Wq.239) (Leipzig 1784) for 2 sopranos, chorus and orchestra
Barbara Schlick (soprano 1), Johanna Koslowsky (soprano 2), Rheinische Kantorei, Das Kleine Konzert, Herman Max (conductor)
5:41 AM
Mozart, Wolfgang Amadeus (1756-1791)
Eine kleine Nachtmusik (Serenade No.13 in G) (K.525)
New Zealand Symphony Orchestra, Mark Taddei (conductor)
5:58 AM
Britten, Benjamin (1913-1976)
Hymn to St Cecilia for chorus (Op.27)
BBC Singers, David Hill (conductor)
6:09 AM
Debussy, Claude (1862-1918)
Preludes - books 1 & 2 (selection)
Francesco Piemontesi (Piano).
Credit
| Role | Contributor |
| --- | --- |
| Performer | BBC Singers |