Main content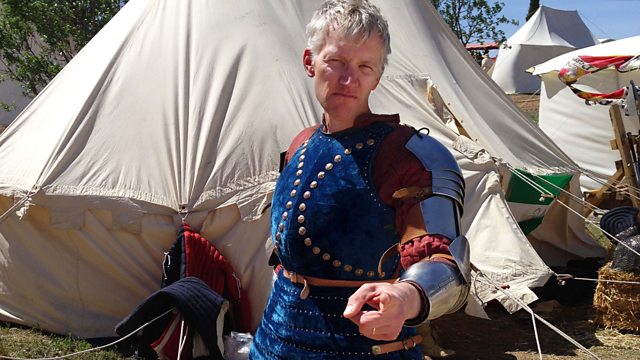 The End of Steam. St Edmund. Southall Youth Movement
Tom Holland casts his mind back 50 years to the end of steam, asks whether Saint Edmund could lie under a tennis court, and marks the impact of Southall's Youth Movement.
Tom Holland is joined by the history podcaster and stand-up comedian Iszi Lawrence.
In Britain's recent past, a long hot summer has often coincided with racial unrest on our streets - 1981 is perhaps the most notable example. But while we remember events in Brixton, Toxteth and Tottenham, have we forgotten the tensions in Southall during the 1960s and 70s which, some argue, paved the way for better race relations in the UK? Lovejit Dhaliwal visits a Heritge Lottery project in Southall re-examining the importance of the town's Youth Movement.
King Edmund of East Anglia lost his life in a period of our history when the country we now know as England was still being defined. He was our patron saint until the 14th century but now he's largely forgotten - and so his is resting place. Historian Dr Francis Young has a hunch that he's still in Bury St Edmunds, not in a church but under a tennis court.
Fifty years ago, a programme that some know as 'dieselisation' reached its climax on Britain's railways and saw the end of steam in public service. Many mourn the passing of steam trains but, as Helen Castor found out on a trip to Swindon, keeping these beasts going was dirty, dangerous and laborious.
Producer: Nick Patrick
A Pier production for BBC Radio 4.