Main content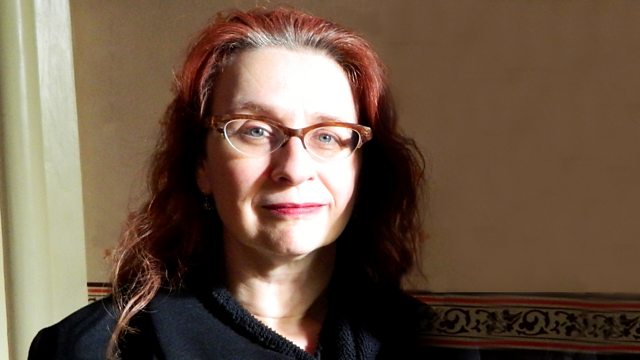 Audrey Niffenegger
Michael Berkeley is joined by writer and artist Audrey Niffenegger. Includes music by Hildegard von Bingen, Radiohead and Philip Glass.
Audrey Niffenegger had a huge worldwide success with her first novel, The Time-Traveller's Wife, which sold eight million copies in thirty-six languages. It was made into a film, of which, she says, the least said the better. But that commercial success bought her creative freedom - and what she's done with it is intriguing. After a second novel, about the ghosts in Highgate Cemetery, Audrey Niffenegger has gone back to her first love of art, combining story-telling with comic-book-style illustrations. Her latest graphic novel, "Bizarre Romance", features thirteen stories: about angels, monsters, fairies, cats, and - in her words - "oddballs in love".
In Private Passions Audrey Niffenegger tells Michael Berkeley about her own improbable long-distance romance with artist Eddie Campbell, who now illustrates her books. Her eclectic music list goes back to the twelfth century, with music by Hildegard von Bingen, and forward to Philip Glass, Radiohead, and the American experimental composer Pauline Oliveros, who recorded music fourteen feet down in an underground cistern. In fact, so great is Audrey Niffenegger's love of minimalism that she confesses she was even once seduced into listening, for some time, to the low mesmeric thrumming she heard in a foreign hotel room - before she realised it was not the radio but the the hotel heating system.
Produced by Elizabeth Burke
A Loftus production for BBC Radio 3.
Six mind-expanding music podcasts to download in 2019
Archive Unlocked: Two Decades of Private Passions