Main content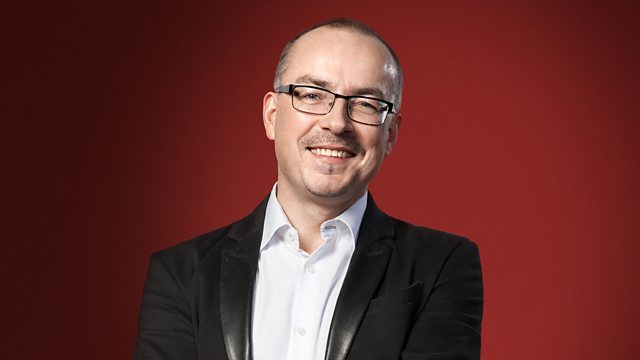 Andrew McGregor with Harriet Smith and Nicholas Baragwanath
Harriet Smith chooses five indispensable recordings of works by featured Proms composer Beethoven and explains why they need to be heard. Plus this week's outstanding new releases.
Proms Composer: Beethoven
Each Saturday over the next nine weeks a different Record Review stalwart chooses five indispensable recordings of a great composer featured in the Proms. Today, Harriet Smith plays her top five Beethoven discs and tells us why you need to hear them.
11.00
Nicholas Baragwanath delves into the 64-CD box of the complete Deutsche Grammophon recordings made by Rafael Kubelik.
11.45
Proms Recording:
Continuing with a new feature for Summer Record Review, each week we select a major work from the Proms and play you the current Building a Library recommendation. Today, it's Scriabin's Poem of Ecstasy performed by The Philadelphia Orchestra conducted by Riccardo Muti.