Main content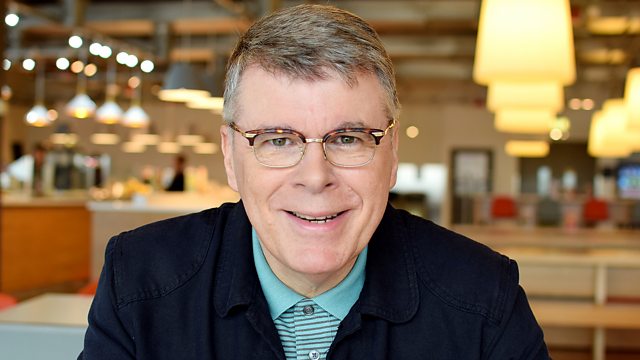 20/07/2018
Air chèilidh air Iain bidh an cleasaiche agus an sgrìobhaiche Elspeth Nic an Tuairneir a tha stèidhichte ann an Dun Èideann. Live chat with actor and writer Elspeth Turner.
Dà uair a thìde de cheòl air leth agus còmhradh inntinneach cuide ri Iain Mac 'ille Mhìcheil, a' craoladh beò à stiùdio a' BhBC ann an Glaschu. Còmhla ris air an t-seachdain-sa, bidh an cleasaiche san sgrìobhaiche Elspeth Nic an Tuairneir. Tha Elspeth stèidhichte ann an Dùn Èideann, ged is ann à Dùn Phàrlain a tha i bho thùs. Dh'ionnsaich i cleasachd aig Acadamaidh Ameireaganach nan Ealainean Dràma ann an New York. Chaidh na dealbhan-cluiche aice, The Idiot at the Wall (stiùiriche Emily Reutlinger) agus SpectreTown (stiùiriche Matthew Lenton), am moladh nuair a chaidh an taisbeanadh aig Iomall Fèis Dhùn Èideann, mus deach iad air tursan nàiseanta. Tha ì an dràsda an sàs ann am pròiseact sònraichte fo 'n tiotal Buaireas anns an Uisge còmhla ri Theatre Gu Leòr. Cluinnidh sinn seanchas Elspeth, agus ceithir de na roghainnean ciùil pearsanta aice. Mar is àbhaist cuideachd, bidh measgachadh math de sheinneadairean is còmhlain aig Mac ílle Mhìcheil fhèin dhuinn. Tha iad sin uile air an taghadh eadar Americana, folk, ceòl Ceilteach is Country, le seann òrain agus feadhainn a tha buileach ùr air an clàradh.
John Carmichael with live chat and Country music. His guest this week is Edinburgh based actor and writer, Elspeth Turner who hails from Dunfermline. Elspeth will reveal more about an innovative and contemporary project called Buaireas anns an Uisge (Temptation in the Water). We will also hear Elspeth's 4 favourite pieces of music along with John's own playlist which will include Americana, folk, Celtic and country and western.