Main content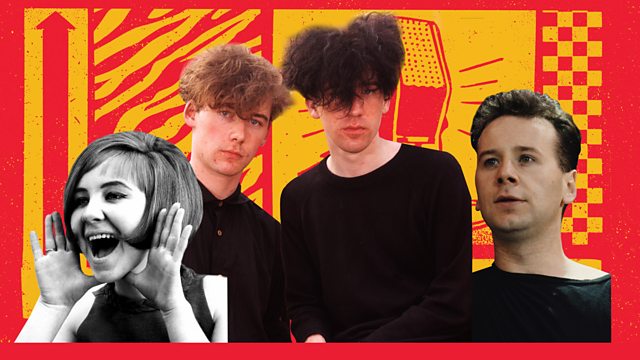 Series looking at Scotland's pop music. Here, the biggest names in Scotland's early pop, such as Lulu or The Skids, tell their unique tales in their own words.
Scotland is a renowned pop music nation, and its artists are loved around the world. But it wasn't always that way. Since the global birth of pop in the 1950s, Scots have overcome obstacles and blazed their own trail to make the music they loved - and bring it to their biggest fans.
The first episode of this series sees the biggest names in Scotland's early pop story tell their own unique tales in their own words and share how they went from bedroom dreamers to international superstars.
Celebrated solo performers like Lulu and Donovan are joined by members of pioneering groups, including The Skids, Nazareth, The Incredible String Band, Josef K, The Average White Band, Middle of the Road, The Rezillos, The Beatstalkers and The Sensational Alex Harvey Band.
These musical mavericks had to invent Scottish pop from the ground up - and they did. The first act in Scotland's pop story takes in schoolboy skiffle, psychedelic folk revolution, a 'beat riot', gallus rock rebellion and the unique story of Scottish punk.
Along the way, Scots have picked up guitars and formed bands, built a loyal following of fans, pioneered a touring circuit all over the country and broken fresh ground in new musical genres.
This is the untold story of the first wave of Scotland's pop creativity; it takes in everything from the tale of how an Edinburgh schoolboy of the 50s became Scotland's first pop star to the dodgy early days of real rock legends.
It covers a multitude of our favourite musical genres over three decades of musical invention: punk, 60s beat, hard rock, folk, new wave, funk and R&B, glam and pure, unadulterated pop.
Contributors include: Pete Agnew and Dan McCafferty (Nazareth), Richard Jobson (The Skids), Zal Cleminson (Sensational Alex Harvey Band), Malcolm Ross (Josef K), Hamish Stuart (Average White Band), Mike Heron (Incredible String Band), Davy Henderson (Fire Engines), Sally Carr (Middle of the Road), Fay Fife (The Rezillos), Rab Noakes, Billy Bragg, Alex Kapranos, Alan McGee, Lulu, Donovan.
These musical mavericks invented Scottish pop. And they did it with a song in their hearts, a microphone in hand and a beat-up Transit van parked round the corner.
More episodes
Previous
You are at the first episode
Clips

Music Played
Timings (where shown) are from the start of the programme in hours and minutes
Featured in...
A collection of some of our favourite documentaries exploring Scotland and its people.