Main content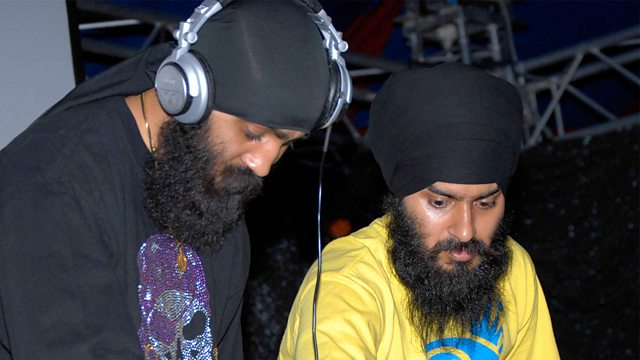 Legends In The Game: Tigerstyle, Live Music From The BBC Archives & Track Of The Week Chat With Shide Boss!
This week's Legends in the Game are Scottish folkhop and Punjabi music duo Tigerstyle.
This week's Legend's In The Game are Scottish Folkhop & Punjabi music duo Tigerstyle.
The biggest names in the industry talk about Pops & Raj, the influence they've had on the British Asian music scene & the genius behind their successful catalogue of work.
Plus Bobby plays a live track from the BBC Music archives.
And that's not all, Bobby speaks to his track of the week artist Shide Boss about his new song "Tu Te Mein".
Clips