Main content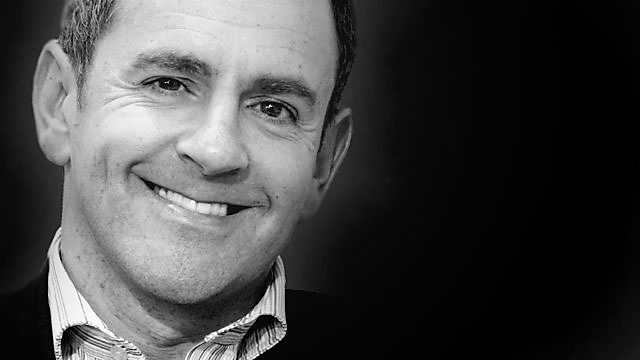 Age Discrimination, Property Surgery, Slime and Name the Place
Kaye Adams gets to the heart of the news and offers the listeners the opportunity to have their say.
PHONE-IN
The talents of more than a million over 50s who want to work are being wasted because of discrimination, bias and outdated employment practices. That's according to a report by a committee of MPs which has been looking into this. The Centre for Ageing Better is calling on UK employers to ensure they have more age-friendly employment policies and practices, as a survey published today suggests thousands of organisations are unprepared for an ageing workforce.
Have you experienced age discrimination?
Also on the show...
PICKLED ONIONS KEEP ME ALIVE
Rachel Bolwell from Lochgilphead has Addison's disease. She says that eating two jars of pickles a day has saved her from the crippling condition.
PORN
A charity is piloting 'pornography awareness' classes at two primary schools in Edinburgh - should all primary school kids get porn awareness classes? Mary Sharp is Chief Executive of The Reward Foundation and a legal advocate, Fiona Bushe is a Teacher with Experience in Secondary & Primary Schools and Katie Duncan is a mum of 2 girls.
PROPERTY SURGERY
This week our property expert Brian Gilmour is talking about holiday lets. If you have ever fancied doing it, what do you need to know? What are the pluses and minuses? Any questions get in touch with us on 80295 or call 08085 929500
MENS SHEDS
The man in charge of the men's health initiative in Scotland says Men's sheds work better without woman. So how important are lone gender groups when it comes to mental health? Jason Shroeder is Chief Executive of the Men's Shed Association, Averil Leimon is a Psychologist and Alex Davidson is a user of Perth Men's Shed.
SOAPS
Would you pay £38 for a bottle of handwash? High priced soap is apparently enjoying the same boom as avocado toast - but do you get value for money? Jim Little owns Caurnie Natural Soap in Kirkintilloch.
SLIME
After the news that some children's slime toys contain potentially unsafe levels of a chemical, we find out how to make kid-safe slime at home.
SHARKS
According to a new study, 10 species of sharks currently found in warmer parts of the world, could be heading to the UK as a result of warming seas. A new shark map of Britain shows 'hotspots' - two of the top 10 areas are in Scotland. So where and how can you try to spot Sharks in Scotland?
CAN YOU NAME THE PLACE?
Clue 1: Today's name appears to be in the wrong place.
Last on
Broadcast

BBC Radio Scotland News and Current Affairs Programmes