Main content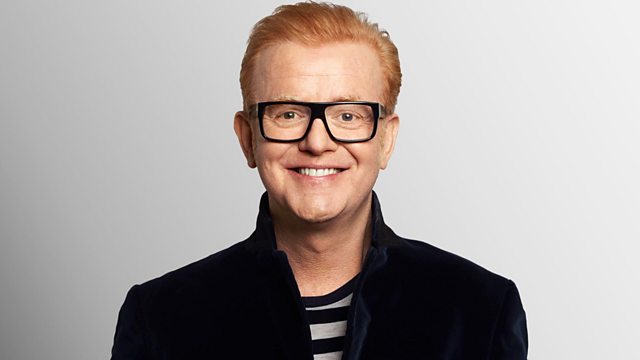 James Nesbitt, Gemma Arterton, Tim Peake, Laura Whitmore and Rick Astley
Chris is joined by superstar actors James Nesbitt, Gemma Arterton, Laura Whitmore, Tim Peake plus there's live music from Rick Astley.
Last on
Clips

Music Played
Bryan Ferry

Let's Stick Together

Bryan Ferry/Roxy Music - Street Life.
Eg.

U2

Love Is Bigger Than Anything In Its Way (Beck Remix)

KISS

God Gave Rock 'n' Roll To You II

Dua Lipa

Be The One

(CD Single).
Warner Bros.

The Smiths

This Charming Man

The Smiths - The Very Best Of.
WEA.
2.

Oasis

She's Electric

What's The Story Morning Glory -Oasis.
Creation Records.

Status Quo

Rockin' All Over The World

Whatever You Want - V.Best Of Status.
Polygram Tv.

T. Rex

Jeepster

Electric Warrior (Deluxe Edition).
A&M.
3.

Alice Cooper

School's Out

Sounds Of The 70's (Various Artists).
Warner E.S.P..

Black Sabbath

Paranoid

Million Sellers Vol.18 - The Seventie.
Disky.

The Jimi Hendrix Experience

Crosstown Traffic

The Jimi Hendrix Collection.
Universal.

Rainbow

All Night Long

Rainbow - The Very Best Of Rainbow.
Parlophone.

Pratt & McClain

Happy Days

Television's Greatest Hits Volume 3 70s & 80s.
Silva Screen Records Ltd.

Cher

&

Andy García

Fernando

Mamma Mia! Here We Go Again O.S.T. (Various Artists).
Polydor.

Sheryl Crow

Wouldn't Want To Be Like You (feat. St. Vincent)

Threads.
The Valory Music Co..
Pause For Thought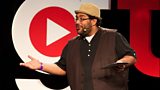 From Writer Abdul-Rehman Malik:
Chris, I confess, summer's never really been my season and while none of us asked for this uncomfortably hot weather, for big guys like me, there's just a lot more to keep cool.  It's with good reason that beach holidays never really appealed to me. Why would I want to bake on hot sand for hours? After all, I've got a natural tan already.
Then there's the ocean. The ocean is beautiful, but the few times I've swum in it, I've been reminded of its unpredictable power.
So, when on a beach in Maui a few weeks ago, I saw my 7 year-old son and my 74 year-old father disappear under a crashing six-foot high wave, my heart stopped for a second. When they emerged a few moments later from the foaming water, I was relieved and anxiously called them back ashore. They laughed and gleefully ignoring me they ran right back into the water – ready to bodysurf the next break.
By his own admission, my father hasn't gone swimming for a quarter century. The last time he got sunburned was when he hitchhiked across Europe in 1969. Yet for the two weeks we were in Hawaii, he was a fish and he was fearless. When I saw him cliff jumping into the swirling ocean pool, I couldn't help but think of James's title character from Lucky Man. My father felt a bit invincible.
And my son followed suit. The two of them braved blowholes, snorkelled in the open seas, dodged sea turtles and got knocked out by more waves than I care to count. It was like two ends of the human life – childhood and the golden years – were bending to meet each other. My father is old enough to be fearless and my son's young enough to be reckless.
"We are very afraid of being powerless," says the Zen master Thich Nhat Hanh. "But we have the power to look deeply at our fears, and then fear cannot control us."
It's good not to be foolhardy, but fear prevents us from experiencing the beautiful life Rick so exuberantly sings about. True joy is to experience the gifts of life in the moment – with people we love. Even if it means working on a tan I already have.
Broadcast