Main content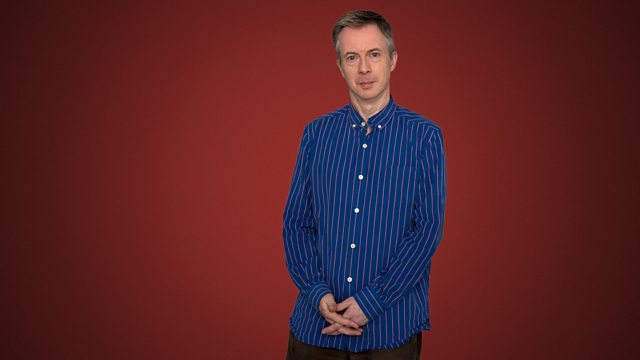 A symphony of struggle, fate, searching and redemption
John Shea presents Mahler's Resurrection Symphony performed by the Polish National Radio Symphony Orchestra conducted by Leonard Slatkin.
Mahler's epic Symphony No.2 with the Polish National Radio Symphony Orchestra conducted by Leonard Slatkin, presented by John Shea.
1:01 AM
Maurice Ravel [1875-1937]
Deux melodies hébraïques - Kaddisch
Polish National Radio Symphony Orchestra, Katowice, Leonard Slatkin (conductor)
1:06 AM
Gustav Mahler [1860-1911]
Symphony no. 2 in C minor (Resurrection) for soprano, alto, chorus and orchestra
Bernarda Fink (mezzo-soprano), Martina Janková (soprano), NFM Chorus, Polish National Youth Chorus, Agnieszka Franków- Żelazny (choir conductor), Polish National Radio Symphony Orchestra, Katowice, Leonard Slatkin (conductor)
2:31 AM
Mozart, Wolfgang Amadeus (1756-1791)
String Quartet in G major (K.387)
Quattuor Mosaïques
3:01 AM
Brahms, Johannes (1833-1897)
Symphony No.3 in F major (Op.90)
Norwegian Radio Orchestra, Juanjo Mena (conductor)
3:36 AM
Nowowiejski, Felix [1877-1946]
Missa pro pace (Op.49, No.3)
Polish Radio Choir, Andrzej Bialko (organ), Wlodzimierz Siedlik (conductor)
4:14 AM
Field, John (1782-1837)
Andante inédit in E flat major for piano
Marc-André Hamelin (Piano)
4:22 AM
Purcell, Henry (1659-1695)
Sonata No.6 for 2 violins and continuo in G minor (Z.807)
Il Tempo Ensemble
4:29 AM
Walton, William (1902-1983)
Johannesburg Festival Overture
Stavanger Symphony Orchestra, David Atherton (conductor)
4:37 AM
Forqueray, Jean-Baptiste (1699-1782)
La Morangis, ou La Plissay - chaconne
Teodoro Baù (viola da gamba), Deniel Perer (harpsichord)
4:45 AM
Puccini, Giacomo [1858-1924]
Rodolphe's aria ("Your tiny hand is frozen") from La Boheme, Act 1 (sung in Hungarian)
Denes Gulyas (tenor) (Rodolphe), Hungarian Radio Orchestra, Adam Medveczky (conductor)
4:51 AM
Franceschini, Petronio (1650-1680)
Sonata for 2 trumpets, strings & basso continuo in D major
Yordan Kojuharov & Petar Ivanov (trumpets), Teodor Moussev (organ), Sofia Philharmonic Orchestra, Yordan Dafov (conductor)
5:01 AM
Grieg, Edvard (1843-1907)
Triumphal March from 'Sigurd Jorsalfar'
Danish Radio Concert Orchestra, Roman Zeilinger (conductor)
5:11 AM
Hellendaal, Pieter (1721-1799)
Solo (sonata) for cello and continuo (Op.5 No.1) in G major (1780)
Jaap ter Linden (Cello), Ton Koopman (Harpsichord), Ageet Zweistra (Cello)
5:20 AM
Vedel, Artemy [1767-1808]
Choral concerto No.5 "I cried unto the Lord with my voice" (Psalm 143)
Platon Maiborada Academic Choir, Viktor Skoromny (conductor)
5:29 AM
Chopin, Fryderyk [1810-1849]
Barcarolle in F sharp major (Op.60)
Anastasia Vorotnaya (piano)
5:38 AM
Noskowski, Zygmunt (1846-1909)
The Highlander's Fantasy (Op.17)
Polish Radio Symphony Orchestra, Lukasz Borowicz (conductor)
5:48 AM
Kalliwoda, Johann Wenzel [1801-1866]
Morceau de salon for oboe and piano (Op.228)
Alexei Ogrintchouk (oboe), Cédric Tiberghien (piano)
5:57 AM
Jacob, Gordon (1895-1984)
5 Pieces arranged for harmonica and strings (originally for harmonica and piano): Caprice (Allegro moderato); Cradle song (Andante molto tranquillo); Russian dance (Allegro molto - andante con moto - all mol); Threnody (Lento ed espressivo); Country dance (Allegro con brio)
Gianluca Littera (harmonica), I Cameristi Italiani
6:12 AM
Escher, Rudolf (1912-1980)
Arcana Suite for piano (Preludio ; Toccata ; Ciaccona ; Finale )
Ronald Brautigam (piano)
6:35 AM
Mendelssohn, Felix (1809-1847)
A Midsummer Night's Dream (Op.61) - incidental music
Danish National Radio Symphony Orchestra, Michael Schønwandt (conductor).
Credit
| Role | Contributor |
| --- | --- |
| Performer | BBC Philharmonic |