Main content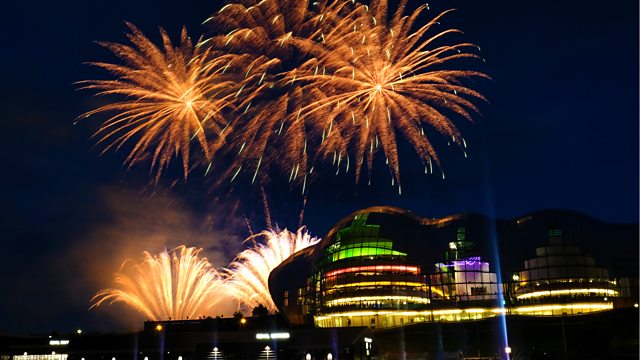 As the Great Exhibition of the North continues, Lauren Laverne (curator of a series of gigs for GEOTN) meets some of the acts taking the area's strong musical traditions forward.
In the second part of Radio 4's series 'The Great Exhibition of the North', Lauren Laverne sets out to explore the music scene in the region today. This is, of course, a region whose musical past is rightly celebrated as one of the richest in the world - but the story of that past has been told often and at length.
In this programme, Lauren wants instead to celebrate what's going on now, and hear from acts who in some cases weren't even born when the likes of The Smiths and The Stone Roses were in their pomp. How closely do they associate themselves with an area no longer bound tightly together by heavy industry, how far is their creativity the thing filling the gap left behind, and how far is their geographic musical inheritance as much a suffocating curse as a blessing?
Lauren sets out to demonstrate that northern music is about much more than gloomy four-piece indie bands made up of young men staring at their feet, meeting artists from a range of different genres who are all contributing to a diverse and lively music scene.
They include PINS, an all female band from Manchester playing post-punk tunes powerful enough to attract Iggy Pop to collaborate with them; Skinny Pelembe, who was born in Johannesburg, then raised in Doncaster, and who is now one of the most exciting and unclassifiable performers in the country; the Young 'Uns, the much feted folk troupe from Stockton on Tees singing about a very modern north-east; Sara Lowes, who has composed a contemporary classical piece born from a residency with the inventors of graphene - and Maximo Park, whose collaboration with the Royal Northern Sinfonia will be played out across the River Tyne at the Great Exhibition's opening ceremony.