Main content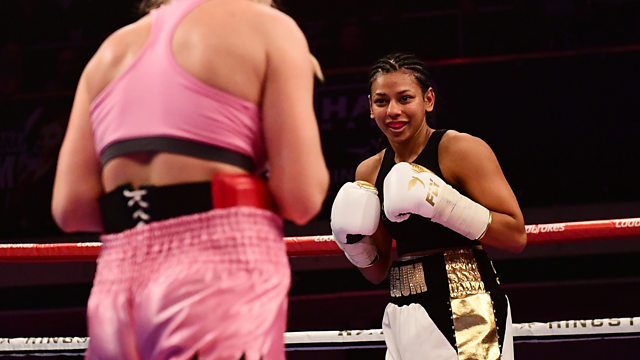 Fight Club of the Soul
In Fight Club of the Soul, Leo Johnson asks, is what matters denting the universe, actualising the self and unleashing the biggest you?
Are we pursuing happiness, or is the happiness industry pursuing us? And if our model of hedonism isn't working, how do we hack our happiness back? Leo Johnson goes on a year-long journey to pick up life lessons of happiness from modern day practitioners of radically different philosophies. 
It's a journey that takes us from Yorkshire's anti-fracking grannies to the slow footballing Vietnamese monks of Plum Village, from the Chief Happiness Officers Convention in Paris to multi-orgasmic Swedish academics, and from World Champion Muay Thai women kick-boxers to Elvis-loving dementia sufferers.
What emerges is a set of starkly competing visions of the good life – ancient philosophies still duking it out to get punched in as the destination in our psychic Sat Navs. 
What we meet is a set of individuals who have questioned the default comforts of the IKEA catalogue, defined the shape of the self, and chosen lives that give us a glimpse of how each of us can reclaim peace, reclaim purpose, reclaim pain, and reclaim pleasure - the real pleasure that hedonism promised
Episode 2 : Fight Club of the Soul
Is what matters denting the universe and unleashing the biggest you?
In Fight Club of the Soul we meet authors and academics, Carl Cedarstrom and Andre Spicer and Muay Thai Women's World Champion Ruqsana Begum in a gym in East London.
A Reel Soul Movies production for BBC Radio 4
Photo caption: Ruqsana Begum.
Last on
Broadcasts