Main content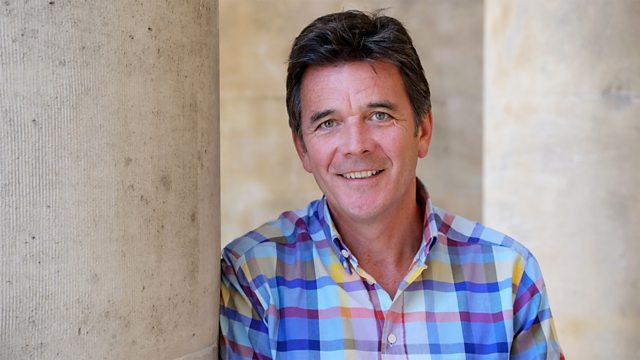 Weaning Babies, Seeing the Same Doctor Saves Lives, NHS Research, Mental Capacity
The relationship between when babies are weaned and the amount of time they sleep has hit the headlines after a new study has been published. Now UNICEF has got involved.
The relationship between when babies are weaned and the amount of time they sleep has hit the headlines after a new study has been published. Now UNICEF has got involved. Margaret McCartney reviews the evidence. Also proof that seeing the same GP saves lives. Mark Porter meets the man behind new research on mortality and continuity of care, Sir Denis Pereira Gray, who also works in the same GP surgery as his father and grandfather did. And a guide to Mental Capacity, an issue that touches many people but is increasingly pressing as more families manage elderly relatives living with dementia. Plus research and the NHS charter.
Programme Transcript - Inside Health
Downloaded from www.bbc.co.uk/radio4
THE ATTACHED TRANSCRIPT WAS TYPED FROM A RECORDING AND NOT COPIED FROM AN ORIGINAL SCRIPT.  BECAUSE OF THE RISK OF MISHEARING AND THE DIFFICULTY IN SOME CASES OF IDENTIFYING INDIVIDUAL SPEAKERS, THE BBC CANNOT VOUCH FOR ITS COMPLETE ACCURACY.
INSIDE HEALTH – Programme 3.
TX:  17.07.18  2100–2130
PRESENTER:  MARK PORTER
PRODUCER:  FIONA HILL
Porter
Coming up today:  Continuity of care – I meet a legend from the world of general practice and he's the man behind a new study emphasising the importance of seeing the same doctor.
Mental capacity, or rather lack of it. What happens when someone is deemed incapable of making, or comprehending, important decisions?
And research in the NHS and why it is so important.
Clip
In order to improve the NHS research is a fundamental part of what we need to do.  It's been there in the NHS's charter ever since it was born 70 years ago.
Porter
But we start with breastfeeding, which is in the news again. This time following the publication of a study suggesting that early weaning – introducing solids before the age of six months – can help breast fed babies sleep.  Inside Health's Dr Margaret McCartney has been taking a closer look.  The findings have attracted a lot of attention Margaret.
McCartney
They certainly have, so there have been headlines across the internet suggesting start solids better sleep better and in fact the study has been so contentious – and I would argue poorly reported – that it's actually prompted a response by UNICEF urging caution in how the findings have been interpreted.
Porter
And if it gets involved you know something's awry.  I suppose UNICEF is obviously worried that it may encourage some women to wean earlier.  Margaret, can you sum up what the study actually found?
McCartney
Yes, and I think UNICEF have made it quite clear and I think quite correctly is that breast milk is the only nutrition a child needs up until six months.  So, this wasn't a breast feeding versus formula study, it was merely a study looking at breast fed infants and working out if there was an effect on sleep pattern when half the children were given solids slightly earlier – at three months as opposed to the usual recommended six months.
Porter
Okay, and what did they find?
McCartney
Well, it was only particular foods, so it wasn't foods in general, that were introduced, it was certain foods that were introduced earlier.  And what did they find?  Well they found that most people didn't manage to stick to the protocol.  So, either if you were in their keep breast feeding till six months alone group most parents didn't wait till six months to introduce solids earlier and if you were in the introduce certain foods earlier group most parents didn't do that according to protocol and study to stick to it.
Porter
Well that rather kyboshes the study from the outset doesn't it?
McCartney
Well, I think what it means is it's difficult to follow instructions when it comes to babies.  The difference between sleep in the two groups wasn't actually seen till between four and five months and actually the average difference between the two groups was only seven minutes of extra sleep per night.  But there's another problem here – this wasn't a blind study.  So, parents would have known whether they were introducing solids earlier than usually recommended or not and it relied on self-reporting, it relied on parents filling in forms to say how long their children would sleep for.  And with the best will in the world it's easy to see how bias could quite easily creep in.
Porter
But a good night's sleep is seen as a sort of holy grail of new mums.
McCartney
It's awful, I think it's used as a kind of judgement that whether or not you're bringing up your child properly as a successful parent with a kind of "good" (in inverted commas) baby.  And I think there's a huge amount of pressure put on parents to think that unless their child is sleeping well at night that somehow they're not succeeding properly, and it's just rubbish, we know that small babies wake up a lot at night, we know they do this regardless of how they're fed, we know that they're not always hungry when they wake up either, sometimes they just want comforting, although breast fed children do feed more at night compared with non-breast fed children.  But that is the nature of children – they do wake up a lot at night, it's nothing to do with how good a parent you are.  It took me a very long time to realise this Mark.
Porter
This six-month target for women to breast feed for exclusively is being nibbled at from other directions as well isn't it.
McCartney
Well there is.  I mean some – in fact the same group – had put out research based on the same data set actually suggesting that perhaps allergy might be reduced if children were given some allergenic foods, such as peanuts, before six months of age but actually it's a lot more complicated than that.  We've moved from a scenario where women were being told to avoid things like peanuts during pregnancy, never mind eating them themselves when breast feeding, to a feeling that actually this is not as harmful as we'd thought.
Porter
These things are difficult and have to be individualised to some extent.
McCartney
Yeah and it's interesting how we do see it as a target.  I think what I would do is I would try and see this as a flip side, sometimes for mothers it can feel like a real pressure that you've got to last six months of exclusively breast feeding.  Let's turn it over, let's say we don't have to worry, we know that it's not only safe but good for babies to have breast feeding alone for six months, we know they don't need anything else, isn't that a relief that you don't have to worry about introducing solids earlier than six months?
Porter
Thank you, Margaret.  And there's a link to UNICEF's critique on our website.
Now to another story in the news – the benefits of continuity of care or as one headline summed it up:
Headline (read)
Sticking with same doctor could help you live longer.
Porter
Continuity has long been regarded as a good thing in medicine, so what does this latest study add to what we already know?  Lead researcher and ex-GP Sir Denis Pereira Gray.
Gray
Continuity of care has been shown to be good for people but this was the first systematic review and that means a review of other people's published research to show that in fact continuity of care with a doctor, and that means repeated – a patient repeatedly seeing a single doctor – is associated with lower death rates. 
Porter
And how significant – how big was the difference?
Gray
For the technical reasons we couldn't end up with a nice round number, which is what the press have been asking us for.  But to give you an order of magnitude – in some studies it doubles the rate of mortality if you don't have the same doctor.
Porter
Now your research found that relationship, can it explain why?
Gray
Yes, it can, I think there are a whole lot of reasons.  The interesting basic research by psychologists right back in the 1960s Zajonc showed that in fact just repeated meeting between two human beings means that the two start to like each other more and that's nothing to do with doctors or medicine, it's a human characteristic but it's the background that people get to know each other time.  And then there was some very important research in Norway which showed that patients were more likely to tell doctors they know and trust important information, sometimes embarrassing information, sometimes very sensitive information, which they won't necessarily tell a strange doctor.  And that then puts the doctor into a better position so the doctor can start tailoring the advice and the treatment that he or she recommends to be more personal for the patient.
Porter
And of course, it makes the doctor's job easier often, I mean if you're seeing a patient you've never met before with what potentially is a complicated condition, it's difficult to go back through the notes and get the whole story isn't it?
Gray
Absolutely.  So, the interesting thing is that this is not just about death, I mean we did a study on death but the really big issue is that continuity of care is associated with much greater patient satisfaction, well that's a win/win for any service for people.  Secondly, it's associated with patients following medical advice, significantly more, so that's a win/win.  And thirdly, it is very clearly associated with patients taking up evidence based preventive medicine like immunisations, women going to have breast screening.  So, quite apart from death there are these very big gains for continuity and now we know that patients who get it don't go to hospital as much either.
Porter
Win/win indeed.
Gray
Win/win.
Porter
And how does that fit in to today's NHS at 70 years old, are we providing that continuity of care often enough?
Gray
No, I'm afraid the research from Leicester shows that in fact continuity of care is going steadily downhill, so that I think general practice is failing on continuity of care at the moment.  And I think it's very serious and I think it's really important that the NHS stands back and thinks about this, this is a really big one, it's not inevitable, there's absolutely no reason why this should happen but there are a whole constellation of pressures which are making it worse and something needs to be done to change it very soon.
Porter
Tell us about your practice, which is unusual for a general practice.
Gray
My grandfather started the practice in 1895 and he was followed by my father, who came in about 1930, and I was lucky enough to come along as the third generation in the same practice and that gave me an enormous advantage because I had all the experience and wisdom of two generations before – stories that were passed down to me, tricks of the trade, techniques that you wouldn't have got otherwise.  So, I had a flying start really, I was just very lucky.  And certainly, in our practice we have generations of patients.  But of course, the central problem is that we're desperately short of GPs in this country, I mean 5,000 at least, the Department of Health's policy is, for four years now, has been to increase them and the numbers have actually gone down by a thousand.  Much more has to be done, we can't provide continuity if you haven't got the people there.  So, the absolute first priority is to get enough doctors.
Porter
During your time as a GP what's happened with consulting time, I mean at the moment we operate in my practice 10-minute appointments?
Gray
Yours is actually the national figure.  I'm very happy to say that in this practice patients are actually receiving 16 minutes on average and that is partly I think because of the continuity – that in fact because they know their doctors and the doctors know them they don't come anything like as often.  And that's another key statistic the consultation rate.  So, these patients come twice a year, the national average is three times a year, to see a GP.  So, there's a saving of about 10,000 consultations and that enables them to have longer time.
Porter
Well, that's one of the arguments that's often put forward, that if we extended our consulting times that we could do a better job each time we had a contact with the patient, the patient would leave more satisfied, we do a better job from a medical point of view.  Does the research back that up?
Gray
Absolutely, solidly, my colleague Peter Orton did the research, timed a thousand consultations precisely and then measured every one of them for patient centredness and the finding was that there was a very strong association with patient centredness and length of consultation.  So, we are fairly confident now that longer consultations are much better for patients and incidentally better for the doctors because they're less hassled and less pressurised and they get into the preventive medicine and the subtleties of the social problems and the social deprivation and loneliness, things like that, much, much more if they've got about a quarter of an hour or more.
Porter
It's refreshing to be sitting opposite another GP here because most of the research that we cover on Inside Health stems from academic centres or from hospitals but actually, of course, nine out of 10 interactions between the NHS and patients occurs in general practice.
Gray
There is much too little research and far too few academic general practitioners in our medical schools, about 6%, when it's a third of the profession, so that's far too low.  And then secondly, the funding arrangements are skewed towards very big studies costing about £2 million and it's quite difficult for small units to actually get support.  Whereas in your own county of Gloucestershire we have world class research by GP Jenner, you'll remember, probably saved more lives than any other doctor ever by cracking the smallpox problem in a single general practice.
Porter
So, how did you get your continuity of care study funded, given that it's not something – there isn't a drug involved, nobody's got a vested commercial interest?
Gray
Well you're absolutely right, general practice is seriously disadvantaged because there isn't a disease which has a pharmaceutical drug company that will pay lots of money to research it.  And the really important point here about this study, which has attracted international interest and Reuters and everything, is it wasn't funded.  So, there was no research grant because we couldn't get one.  And so, we ended up doing it inhouse, in our own time, voluntary – the two GPs – and we were very lucky we had two students attached to us.  The only person who got paid was the research fellow.  But that's not right.
Porter
How do you feel looking forward, I mean we're 70 years in now, if I was the new Health Secretary looking at evidence like yours – reduced hospital admissions, reduced mortality, all of the things we've talked about – I mean it makes a lot of sense to try and preserve that model does it now, or does it come at too high a cost for the NHS?
Gray
No, we actually – the final thing is that there's evidence that continuity is actually cheaper.  And the reason for that is I used to say before I did any of this research that when I was a working GP I used to say if I was covering on a Saturday morning as we used to do for all the partners,  I would always say well actually I could help my own patients when they rang on the phone because I knew the family, I could sort it out quickly but if they were my partners' patients I brought them all up so that I could see the whites of their eyes.  And that's a very simple little baby example of how continuity is actually efficient.  And then from the patient's point of view it's more efficient because older people with lots of conditions absolutely hate telling strange doctors all these symptoms they've got and all these drugs they're on every time to a strange doctor.  And if you want one joke – only last week I was told it's true for vets and a friend of mine told me that in fact he runs a big farm and has lots of animals and he says he hates the same firm of vets sending a different vet to see the same horse.  So, actually this may be a wider truth.
Porter
Sir Denis Pereira Gray.  And the studies carried out at his practice are just the sort of research that the NHS excels at.  Indeed, because of its unique structure and funding, the NHS is often the only place that they can be done.  Not that research got much of a mention in the recent birthday celebrations.  You may not have heard of the National Institute for Health Research but it has been working in all of our interests for over a decade.
Professor Nick Lemoine is its Medical Director
Lemoine
The National Institute for Health Research is essentially the research arm of the Department of Health and Social Care.  Research supported by the NIHR is now being conducted in every single NHS Trust in the country and about half of all general practices are also involved.  Thirty recognised clinical specialties, like cancer, cardiovascular disease, but we also support research into public health – not just in hospitals but in schools, in prisons, in care homes – so the reach is large.  Maybe as simple as a questionnaire but maybe as complex as an experimental medicine study, a first in-man study, for things like robotic implants to cure blindness, cell therapies that can eliminate childhood leukaemia.  This really is a very, very broad spectrum of activity in a huge range of different organisations.  And the scale is just, I think, astonishing.  Last year over 730,000 patients took part in clinical studies.
Porter
Has it changed the sort of research that's being done within the NHS setting?
Lemoine
What was there before was research that was largely led by university professors confined to a few centres of excellence but what we have here is a nationally organised and supported health service and a research arm that is embedded in all parts of that organisation.  So, we are completely agnostic to the specialty.
Porter
National Health Service and a National Research Service.
Lemoine
Yeah, patients get the opportunity to participate in research, essentially wherever they are.
Golding
After a few years working in other cohort studies I had the good fortune of being able to start one of my own which took place in Bristol and its surrounding area and it's known as Children of the Nineties.
Porter
Although pre-dating the NIHR, Professor Jean Golding's Children of the Nineties – a world leading cohort study that has been monitoring the health of over 14,000 families for nearly three decades – is a classic example of the kind of inclusive research at which the NHS excels.
Golding
I think it's very difficult for any other backgrounds where they have health services such as the NHS.  It started very much without full funding being available and a lot of doubt among the scientific committees as to whether this could ever take place and whether it would ever produce anything.  And the doubts were not only whether we could collect the data but also the fact that we were looking across a broad base, so looking at the diet of the mother in pregnancy and of the infant and showing that there are various aspects of the diet that are very important for the health of the brain and the development of the brain.  Looking at hygiene in the home and looking at the health of those children.  And the general feeling was you're doing too much, this is a fishing expedition, why don't you focus on one question and just collect data that's relevant to that.  But also, we rely an enormous amount on the participants in these studies freely giving of their time and effort and the general received wisdom was that nobody would continue to take part, we'd have the most appalling drop out rate.  Well the participants have been and still are very enthusiastic and it's such a world-renowned resource that there's no doubt I feel about it continuing.
Lemoine
In order to improve the NHS research is a fundamental part of what we need to do and it's been there in the NHS's charter ever since it was born 70 years ago.  The budget for the NIHR as a whole is around a billion pounds a year, which sounds a lot but it's less than 1% of the total bill for the NHS.  That has been protected at flat cash over the last five years while much of the rest of the organisation has been squeezed.
Porter
Who decides who gets funding and who doesn't?
Lemoine
Ah that's a secret.  No, no seriously there are expert panels that are drawn up in order to review all proposals.  We do do some targets calls for things that are clearly of national importance but a lot of it bubbles up from the ground level.  And a simple example was research into looking into two different ways to be able to manage broken wrists – very common problem, it happens every day in casualty departments.  But the research to compare those two processes has never been done.
Costa
My name's Matthew Costa and I'm a professor of orthopaedic trauma at the University of Oxford.  This study was about patients with a broken wrist.  So, when patients fall over most of us manage to get a hand out to try and save ourselves and unfortunately if you fall heavily you can break the bones just above your wrist joint and this is the injury that we're interested in in this particular study.  There's over 100,000 patients each year in the NHS that have this particular fracture.  So, many of these patients can be treated just with a plaster cast but sometimes if the break's a bad one we recommend surgery to fix the bone back in position. 
And the study was about the different ways that you can use to hold the bone in place while it's healing.  And this compared a very old technology, which is just metal wires, which has been around for many, many years and very cheap and quick to do, versus the new technology, which was a particular type of plate and screws, called locking plates.  And these in all of the studies that were done previously showed better results, better hold in the bone and earlier functional recovery for patients.  So, when we set up the study we really were looking to see whether the extra benefit to the patients was worth the extra cost of the plates because this new technology, not surprisingly, was more expensive. 
So, to our great surprise we found that actually there was no benefit to having the plate technology versus the metal wires on any of the outcomes that we reported.  So, we did a follow up study looking at all of the patients in the whole of the NHS who had a wrist fracture before the trial and afterwards and showed really remarkable change in clinical practice, so there was over a 40% reduction in the number of locking plates used which we estimate saves the NHS around £2 million every year.  Hopefully the patients also had the direct benefit from having simpler, quicker surgery.  So, not only had the surgeons read the study and interpreted the results but they'd actually changed the way they managed our patients in the whole of the NHS.
Porter
And elsewhere in the world too.  Professors Matthew Costa, Jean Golding and Nick Lemoine.  And there are links to more information on the NIHR on the Inside Health page of the Radio 4 website.
Earlier this year I was at a training course on the Mental Capacity Act – something which all GPs in England and Wales have to be familiar with, and outwardly not that exciting.  But it got me thinking, not least because it wasn't just the doctor in me that was intrigued by what was being discussed.  Mental capacity is something that touches many families at some time, increasingly when an elderly relative develops dementia.  But dementia is just one of lots of situations where mental capacity – or lack of it – can be an issue and I was left convinced that we should all be more aware of the implications.
Toby Williamson is an independent consultant in health and social care with a special interest in the elderly.
Williamson
Mental capacity, as defined by the law, is the ability to make decisions and of course we all make decisions all of the time, it's what makes us autonomous individuals.  And if you lack mental capacity that's assessed through a process of first of all identifying whether you have an illness or a disability which has cognitive impairments, which may affect your decision-making ability and then secondly, what's known as the functional test of mental capacity.
Porter
Now in practical purposes this is very different from making the wrong decision, so you can have the mental capacity and make a decision that other people around you might not approve of but that doesn't mean you lack capacity does it?
Williamson
No, it's very true that you can make a wrong decision and the law protects that because there are various principles in the Mental Capacity Act.  The first saying that once you presume a person has capacity, one should help them make decisions, perhaps providing them with pictures or having someone there to explain the decision.  But crucially the third principle says just because you make an unwise decision doesn't mean you lack capacity.  And I'm sure all listeners, including – and myself – can think of unwise decisions we've made in the past which we wouldn't want to perhaps have someone tell us you can't make that decision. 
So, an example I have of an elderly couple I know, she was admitted into hospital having had a fall at home, she'd previously had a stroke and was quite immobile, she was in a hospital, her husband was in reasonably good health but there were concerns about whether or not he would be able to look after his wife when she returned home because they were both in their nineties.  So, there was question mark about whether she was going to be allowed to return home but she had full capacity and even though there were some risks about her returning home she had capacity to make that decision.  It seemed like a bit of an unwise decision, some people thought maybe she should be going into a home but that was her decision and it was respected.
Porter
Equally there's another trap here in that just because somebody has a condition that affects their cognitive function to some degree a lot of people assume they have no mental capacity, you still have to explain things to people, you should try and explain things to people so you can get some feedback from them.
Williamson
Oh absolutely.
Porter
You're not writing them off when you say they don't have mental capacity.
Williamson
No absolutely and I think perhaps in the past, in the days of the big old psychiatric institutions, many people were written off, whether or not they had a learning disability or dementia or a diagnosis such as schizophrenia, it was just assumed they can't make decisions themselves, they're provided with institutional care and have all their independence and autonomy removed.  Whereas one of the real benefits of having a proper legal framework is to support people to make decisions for whenever they're able to and help others to make decisions on their behalf where they can't.
Porter
When you're assessing someone to see whether they have the mental capacity to make a decision about something important who does it and how do they do it?
Williamson
And depending upon the complexity of the decision it might be their GP would do that assessment.  I should also emphasis that actually any healthcare professional potentially could assess mental capacity, it's not a complex test to undertake.
Porter
But this is a subjective thing isn't it, when you're assessing somebody's mental capacity, I mean there are some certain areas you need to look at but it's not black and white.
Williamson
No, it's not like going for a brain scan or an assessment like that, it is based upon a test carried out by a nurse, a doctor, a psychologist, family members also in theory are covered by the Mental Capacity Act and can carry out the tests themselves.
Porter
So, a family member can determine mental capacity too but they're not independent are they in the same way that a doctor or a social worker would be?
Williamson
No but actually the test of capacity is quite a common-sense test, it's how we make decisions all the time.  First of all, you have to demonstrate that someone has a disability or illness which affects the functioning of their mind or brain…
Porter
So that might be dementia.
Williamson
If they don't, if they have no diagnosed illness or disability, then immediately you would not carry on the rest of the test because they can't be lacking mental capacity as defined by the act.  The second stage of the test it involves four key questions.  Let's take, for example, a decision about having hospital treatment.  So, you have to find out whether that person understands that information, can retain the information long enough to make the decision – so you might want to ask the person to repeat back the information you've told them, to see if they can still remember it – and then probably the trickiest bit is can the person use or weigh up (as it's defined in the act) the information necessary to make the decision.  So, can they, for example, think of the consequences of not having that treatment.  And then the fourth stage of the test is can they communicate their decision including a blink of the eye or nod of the head is good enough.
Porter
It's decision specific as well isn't it and time specific, just because someone might not have the capacity one week doesn't mean they won't have it the next day or the week after.
Williamson
Yeah, so typically a person, perhaps in the early stages of dementia, may still be able to make decisions they're familiar with, maybe able to make more complex decisions.  But perhaps a decision such as having hospital treatment, going into hospital, that may be a more complex decision – thinking about the consequences of having that treatment, what the outcome might be – that may be difficult for someone with dementia to make compared to everyday decisions.  So, that's where perhaps you might have to do an assessment of mental capacity if the person seemed confused or very upset, that may be a case of still finding they can make the decision or perhaps having to make the decision on their behalf.
Porter
Do mental capacity assessments get challenged legally?
Williamson
Yeah, they can be challenged through the Court of Protection.  So, the Court of Protection was established by the Mental Capacity Act in 2005 and the court can make decisions on whether or not someone has capacity, so if a person perhaps feels they have had their decision overridden and it's been assumed that they lack capacity when they feel they could have made that decision, they could take that case to court.  The Court of Protection can also make decisions where there's a dispute about both the person's mental capacity and also best interest decision where a decision has to be made on behalf of someone.  So, the number of cases going through the court has increased considerably over the last few years, particularly because of decisions about people living in care homes, those decisions have been challenged quite a lot.
Porter
Toby Williamson who will be back later in the series, when I will be asking him about power of attorney and making decisions in the best interests of others.
Just time to tell you about next week when I find out how artificial eyes are made, and Margaret visits a lab to see what running and cycling do to your knees.
ENDS