Main content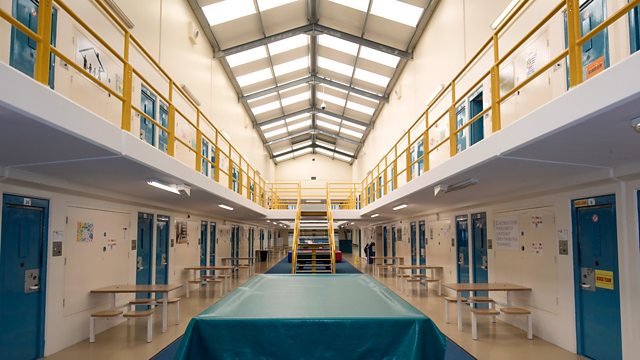 Prison, drugs and debts - who's paying the price?
Who is really paying the price of the sophisticated drug markets now running in jails? Danny Shaw investigates how the prison drug problem is spilling out into local communities.
File on 4 goes inside Altcourse Prison in Liverpool to meet the staff trying to stem the supply of drugs into the jail.
Perimeter security has been tightened, searches have been stepped up and new technology is being trialled as officers deal with the influx of new psychoactive substances, such as spice, and more 'traditional' banned drugs, including cannabis and heroin.
More widely, across England and Wales, the availability of drugs in prisons is posing huge challenges to their stability, as well as the health and safety of inmates and officers.
Some prisoners are so desperate to feed their addiction they secrete drugs inside their bodies to by-pass security; others persuade or pressurise friends and family to bring them in.
The demand for contraband is so great that a lucrative trade has developed behind bars, co-ordinated by criminal gangs who use threats, violence and exploitation.
In some cases, vulnerable people are coerced into smuggling drugs, acting as "mules", at great risk to themselves. Offenders who've been let out on licence have been known deliberately to breach the conditions of their release, so they can take supplies into jail when they're sent back there. Some drug-dependent prisoners rack up massive debts which their families are expected to pay off. The BBC's Home Affairs Correspondent Danny Shaw meets those who've got caught up in the sophisticated markets in operation inside the system and reaching out into communities.
The Government has promised to tackle the problem by improving intelligence, investing in new serious and organised crime teams and separating ringleaders from other prisoners.
But ministers are also being urged to improve provision for those who are in the grip of addiction by offering treatment, rehabilitation and opportunities when they leave custody.
Reporter: Danny Shaw
Producer: Sally Chesworth
Editor: Gail Champion.
Prison, drugs and debts - who's paying the price of the thriving drug trade in our jails?