Main content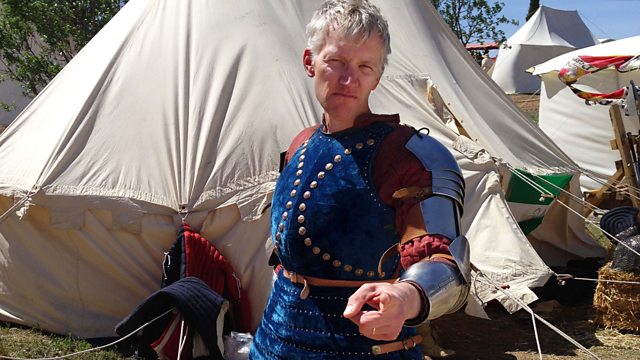 The Clockwork Orange Town
Tom Holland visits Thamesmead fifty years on from its foundation, Iszi Lawrence asks why women were publicly inconvenienced, and we meet the monks brewing beer.
Helen Castor is joined by Flora Samuel, Professor of Architecture in the Built Environment at the University of Reading.
Tom Holland and Dr Matthew Green take a trip down the Thames to Thamesmead, an overspill "new town" that received its first inhabitants fifty years ago this month, but which is better known as the location used by Stanley Kubrick in his dystopian classic A Clockwork Orange. But was this brutalist solution to London's slum housing doomed from the start, or were some of the ideas of Le Corbusier and those who influenced the design of this place fairly similar to the better accepted work of Ebeneezer Howard and the Garden City movement?
Iszi Lawrence is in Fitzrovia with writer, broadcaster and Victorian historian Kathryn Hughes to find out why the lack of public toilets meant women were so inconvenienced in the Victorian and Edwardian period. What lay behind the then-accepted notion that women shouldn't "go" in public?
Monks in Leicestershire are brewing up a storm, the first batch of a new Trappist ale. But what's the historic connection between abbeys and brewing?
Producer: Nick Patrick
A Pier production for BBC Radio 4.