Main content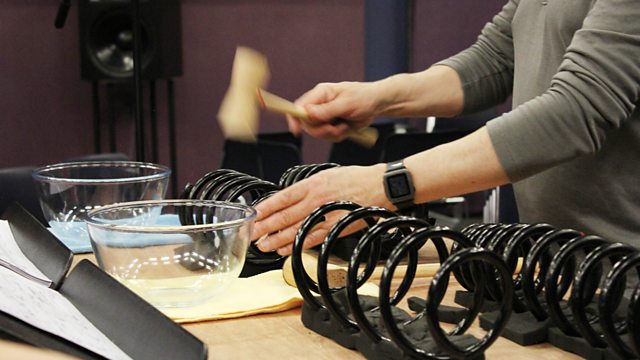 Sonorities 2018 - Belfast's electronic music festival
Robert Worby presents highlights from Sonorities 2018. An electronic music festival held in Belfast every two years, it promises to stimulate and inspire in equal measure.
Sonorities 2018.
Robert Worby presents highlights from this important festival of electronic music held in Belfast every two years.
In April every 2 years, artists from more than 40 countries across the world gather in Belfast for a week of musical adventure. For over 30 years Sonorities has lead the way for musicians, composers, sound artists to make and present work for curious listeners. As the Sonorities press office puts it: "Occasionally you might leave unimpressed, but more often than not you'll stumble upon something that will change your outlook on music forever."
Music to include:
Isaac Gibson: A Hitchhiker's Purgatory
Paolo Pastorino: Velocità Limite
for fixed media
Marie-Hélène Breault and Martin Bédard: Replica
Nicholas Collins: !trumpet for hybrid electrornics trumpet
Louise Harris: NoisyMass
for live electronics
Sound of the Week: Norwegian composer, Lasse Marhaug on footsteps in the snow.
Pierluigi Billone: Mani.de Leonardis
for automobile suspension coils and glass
Chris Malloy: A Celestial Breath.
Last on

Broadcast

Featured in...
We broadcast more live and specially-recorded concerts and opera than any other station.
Stockhausen's Gruppen – What's the Big Deal?