Main content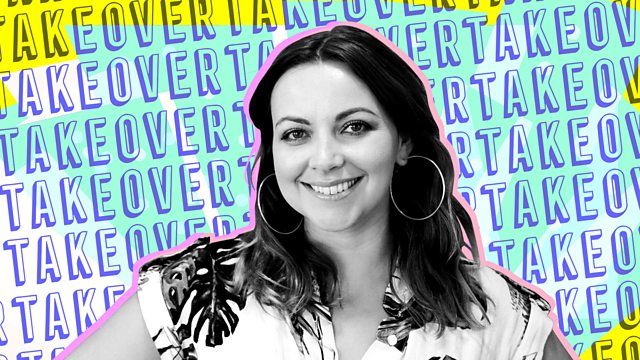 Weekend Woman's Hour: Takeover Week 2018
Highlights from the Woman's Hour week. Presented by Jenni Murray. Charlotte Church, one of this week's guest editors, talks about the impact of an exam culture on teenagers.
The musician and campaigner Charlotte Church discusses the impact of secondary school education on young people. She's joined by Laverne Antrobus, consultant child and educational psychologist, Carolyn Roberts, the Head teacher of Thomas Tallis School in Greenwich and Bill Lucas Professor of Learning at the University of Winchester.
Arianna Huffington is best known for being the founder of Huffington Post which she sold for three hundred million pounds. One the topics from her Woman's Hour programme was whether we are living in an 'age of outrage'? Zoe Williams The Guardian columnist and author of Get It Together: Why we Deserve Better Politics, and Pauline Pearce a community campaigner discuss.
The Reverend Rose Hudson-Wilkin, the first woman since 1660 to be appointed Chaplain to the Speaker of the House of Commons, talks about the sacrifices and the legacy of women from the Windrush generation with Catherine Ross, the founder of the National Caribbean Heritage Museum, Charlie Brinkhurst-Cuff journalist at Gal Dem magazine and with Professor Heidi Mirza Visiting Professor Race, Faith and Culture at Goldsmiths College.
The reality TV star Katie Price wants to know why there are not more rides suitable for disabled children at theme parks. Dawn Childs, the Group Engineering Director for Merlin Entertainments and Paul Kelly the CEO of the British Association of Leisure Parks, Piers and Attractions discuss.
Baroness Helena Kennedy, barrister and Labour peer in the House of Lords tries to discover the best way to keep children safe and protected online. She's joined by Baroness Beeban Kidron, the founder of 5 Rights an initiative which outlines a standard for how children are treated in a digital world, and parent Natalie Hoole.
And we hear from Alexander McClean from the African Prison Project about the work he's doing to help women and children living in prisons in Africa.
Presented by Jenni Murray
Produced by Rabeka Nurmahomed
Edited by Jane Thurlow.
Credits
| Role | Contributor |
| --- | --- |
| Presenter | Jenni Murray |
| Interviewed Guest | Charlotte Church |
| Interviewed Guest | Laverne Antrobus |
| Interviewed Guest | Carolyn Roberts |
| Interviewed Guest | Bill Lucas |
| Interviewed Guest | Arianna Huffington |
| Interviewed Guest | Zoe Williams |
| Interviewed Guest | Pauline Pearce |
| Interviewed Guest | Rose Hudson-Wilkin |
| Interviewed Guest | Catherine Ross |
| Interviewed Guest | Charlie Brinkhurst-Cuff |
| Interviewed Guest | Heidi Mirza |
| Interviewed Guest | Katie Price |
| Interviewed Guest | Dawn Childs |
| Interviewed Guest | Paul Kelly |
| Interviewed Guest | Helena Kennedy |
| Interviewed Guest | Beeban Kidron |
| Interviewed Guest | Natalie Hoole |
| Interviewed Guest | Alexander McClean |
| Producer | Rabeka Nurmahomed |
| Editor | Jane Thurlow |