Main content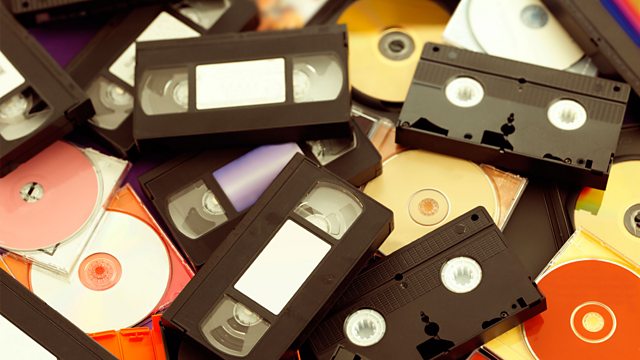 VHS revival, Too few magistrates, Insuring a dead dog
Consumer news and issues. A look at the VHS tape revival and the plunging number of magistrates. Plus, why are some deceased dogs still charged insurance?
First it was vinyl, then cassettes, now VHS videotapes have become the latest retro media format to be revived. HMV recently re-released classic movies including Top Gun and Scarface on VHS. Now independent rental shops are embracing the trend too. We meet the people behind a Liverpool-based business who believe films on tape are the future.
The latest official figures show the number of magistrates has halved in the past two decades to around 15,000, while the number of courts they sit in has also fallen sharply. Concerns are now being raised about the impact on local justice. We hear how waiting times for cases to be dealt with are rising in some regions, while some people are struggling to travel longer distances to court. But as new technology and changing punishments reduce magistrates' workloads, and with smaller budgets, are the reforms a fair price to pay?
We investigate the case of the listener who says she was told she would have to continue paying pet insurance for a dog that had died. An estimated two and a half million dogs in the UK are now insured by their owners, protecting many against unwelcome vets' bills. But are the policies fully understood by those who sign up to them? We hear from the British Insurance Brokers' Association.
Producer: Harry Kretchmer
Presenter: Peter White.
Last on

Chapters
Magistrates

Figures show numbers of magistrates have plunged and dozens of courts have closed too.

Duration: 06:21

VHS Revival

VHS has become the latest retro format to gain a cult following.

Duration: 07:55

Timpson

John Timpson has been called on to chair a review into the future of the high street

Duration: 06:15

Timpson

John Timpson has been called on to chair a review into the future of the high street

Duration: 06:15

Insuring a Dead Dog

A listener is told she'll have to keep paying for her pet insurance after her dog died.

Duration: 05:28

Bailiffs

The You & Yours listener who sent the bailiffs in - to the bailiffs.

Duration: 06:15

Monsanto

Monsanto is current in court following allegations that Roundup causes cancer.

Duration: 06:01

Broadcast